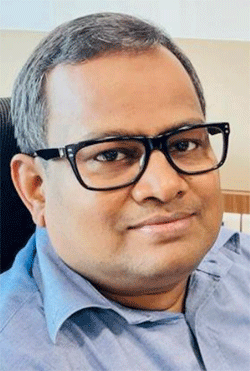 Bhubaneswar: In order to ease the problems being faced by people over fixation of High Security Registration Plates (HSRP) in old vehicles, the State Government has asked Transport Commissioner (TC) to relook into the deadlines fixed for fixing the HSRP in the vehicles registered prior to 1 April, 2019.
BishnupadaSethi, Principal Secretary Department of Commerce and Transport (DoCT) discussed the issue with the senior officials of DoCT.
As several issues are being raised by the people in various forums with the State Government the matter was discussed at length.
Accordingly Joint Secretary Commerce & Transport, Kishore Chandra Das has recently written a letter to the Transport Commissioner ArunBothra to this effect.
The TC has fixed 31 October, 2022 as the deadline for the vehicles carrying Odisha registration mark and registration number ending with 1,2,3&4, while 30 November and 31 December is the deadline for the Odisha registration vehicles with registration number ending with 5&6 and 7&8, respectively.
Similarly, the vehicle owners carrying Odisha registration mark and registration number ending with 9 and 0 will have to affix the HSRP by 31 January, 2023.
"It has come to the notice of the Government that people are facing problems for online registration and are unable to fix such number plates within the scheduled time," Mr.Das said in the letter.
As reported, in some cases, booking slots are not available within the scheduled time; in remote areas, people are facing problems as on-line booking systems and affixation centres are not available easily, he mentioned.
The Joint Secretary further said, in some cases, where vehicle manufactures have closed down their business, such vehicle owners are facing problems as no facility is available in the portal for booking HSRP.
In view of above, the Transport Commissioner has been asked to assess the number of old vehicles, the capacity of HSRP manufactures to prepare and affix HSRP in a day and calculate the time required to affix HSRP in all such old vehicles and re-fix timeline accordingly after due approval by Government.
The DoCT further directed to take steps in consultation with HSRP manufacturers for fixation of the number plates in vehicles whose original manufacturers have closed down their business in the meantime.
Besides, the TC was asked to ensure through RTOs that the High Security Number Plates supplied by the manufacturers are in compliance with rule 50 of CMV rules, 1989.