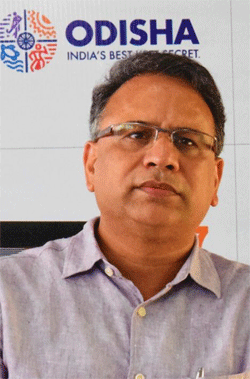 Bhubaneswar: The Union Government has proposed a new procedure for release of its fund to States under various Centrally Sponsored Schemes (CSS). After receiving the draft procedure, Department of Finance has sought views from concerned Departments.
After receiving the draft procedure from the Government of India, Principal Secretary Finance, Vishal Dev has sought comments on the two options from various Departments.
The Ministry of Finance, Department of Expenditure, in its draft memorandum said that some of the State Governments are releasing more funds than the prescribed proportion as 'top-up' in certain CSS due to which they are unable to assess the magnitude of transfer of Central and proportionate State Share to State Nodal Agency (SNA) account and utilization from the PFMS reports.
The Ministry has requested States to adopt one of the proposed two procedures for release of top-up under CSS.
The Government of India has proposed the States to open a separate bank account of the SNA to transfer the top-up amount, or, the State Government should open a separate budget line for the top-up part in the State budget and transfer the entire State share and the top-up amount to the SNA account.
However, the State treasury while sharing data with PMFS must flag the top-up share as 'T' along with flagging the Central and proportionate State share as C and S, respectively, it said.
Meanwhile, the Central Government has squeezed fund flow under various CSS to Odisha. The total Central sanction under various schemes and programmes has been decreased from Rs 24,151.10 crore in 2019-20 to Rs 23,068.34 in 2020-21 and further drastically came down to Rs 19,910 crore during the last financial year.
The fund flow under Swatch Bharat scheme has been reduced to Rs 185.12 crore in 2021-21 from Ra 1143.49 crore in 2019-20. The release under PMGSY and PMAY-Rural came down from Rs 774.29 crore & Rs 2821.87 crore in 2020-21 to Rs 404.11 crore and Rs 1011.87 crore in 2021-22, respectively.
Under Samagra Sikhya Abhiyan, the Centre has slashed down its funding from Rs 1892.89 crore in 2019-20 to Rs 1321.87 crore in 2020-21 and further down to Rs 1303.39 crore in the last fiscal.