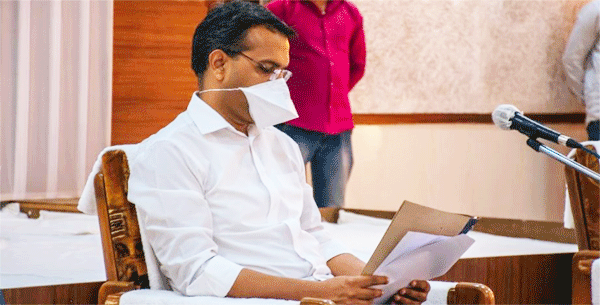 Bhubaneswar : The Chatisha Nijog of Shree Jagannath Temple has recommended to reopen Srimandir on 23 December.
Accordingly the Shree Jagannath Temple Administration (SJTA) will recommend the State Government for reopening of Srimandir for devotees, informed SJTA Chief Administrator Dr. Krishan Kumar after Chatisha NIjog meeting held here on 12 December.
The Temple will be reopened on 23 December only after getting permission from the State Government, he said.
Initially, the devotees from Puri will be allowed to have darshan of the deities, when the 12th century shrine reopens in Phase I
The SJTA Chief Administrator further said that there will be no darshan of the deities on January 1 and 2 in view of overcrowding.
Darshan will resume from January 3. Devotees with COVID negative report will be allowed to enter the temple.
COVID Negative certificate done in last 48 hours will be required. RAT and RT PCR both tests will be allowed
A maximum of 5000 devotees will be allowed in a day to have darshan of the Lord Jagannath.
Thereafter, looking at experience of handling, numbers per day will be gradually increased every week.
The use of mask and sanitizer will be compulsory for the devotees.
There will be strict regulation on bringing any offerings like flower or offering of deep(lamps)
Queue arrangements will be implemented both outside and inside temple.
Detailed Standard Operating Procedure (SOP) will be issued for the devotees after the approval of the State Government, the SJTA Chief Administrator added.