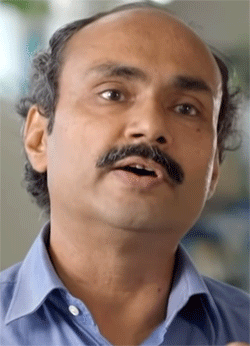 Bhubaneswar: State-run IDCO has urged the State Government for early formation of Special Purpose Vehicle (SPV) for development of Aluminium Park at Jharsuguda.
Principal Secretary Industries Hemant Sharma has received a proposal from IDCO in this regard.
The Vedanta Limited had submitted an expression of interest for development of Aluminium Park at Jharsuguda in April 2018, of an area measuring 230.74 acres within IDCO Category A land bank in Katikela Village of Jharsuguda Tahasil, adjacent to their existing Aluminium plant of 1.5 MTPA, under revised operational guidelines on Capital Grant to support quality infrastructure under IPR-2015, Poonia said in his letter.
Accordingly, IDCO has done scrutiny of the proposal and recommended it to State Level Committee for in-principle approval. The proposal got approved and Vedanta Limited has been asked to submit Detailed Project Report (DPR) within 6 months and to form project specific SPV for the same, the MD said.
The company has submitted DPR of an area 257.17 acres, on Dt. 19.02.2019 to IDCO for getting scrutiny and recommendation to the next SLC for final approval.
In the meanwhile, IDCO has apprised DPR and moved the proposal to the SLC in February 2019 for final approval of DPR. However, the panel deferred the proposal citing SPV was not formed.
Further, this proposal of Vedanta has been discussed in the review meeting of Chief Minister Office in January 15, 2021 and Vedanta Limited also submitted a proposal in March that year for creation of SPV in a shareholding model having IDCO's equity 49.5% and Vedanta Limited's equity of 50.5%, for development of Aluminium Park, Jharsuguda.
With reference to the letter from Office of the District Magistrate and Collector, Jharsuguda, around 191 acres out of the proposed land in the DPR is dense forest and not feasible.
Therefore, an alternate site beyond dense forest at a distance of around 5 KM from the smelter has been shortlisted, and accordingly, Vedanta Limited has requested for finalization of MoU, he mentioned.
The MD said IDCO has reviewed the draft MoU and decided that they will participate by taking 30 per cent in the form of land acquisition cost, by way of equity in the proposed SPV promoted by Vedanta for development downstream Aluminium Park at Jharsuguda.
He requested the Industries Department to approve the proposal submitted by Vedanta for consideration of maximum 30% equity of IDCO in the proposed SPV.
Once the government and company agree with the draft MoU, it will be signed any time soon
The proposal to set up Aluminium Park has been accorded in-principle approval in State Level Single Window Clearance Authority (SLSWCA), Odisha in its 34th meeting held on 22.06.2010. However, to get final approval, formation of SPV (Special Purpose vehicle) is mandatory, sources said.
The Aluminium Park is proposed to be developed with a project cost of around Rs. 400 crores adjacent to the smelter plant of Vedanta on the land provided by IDCO in the district of Jharsuguda.
IDCO has intended to contribute the equity in the form of land for setting up this Aluminium Park. Similarly, Vedanta has agreed to contribute the initial equity for incorporation of the SPV and other funds for its development. Apart from above, the SPV would source funds from other sources including term loans etc.
It is expects that the proposed Aluminium Park would envisage an economic value addition of around Rs 4,500 crore per year to the State with exchequer contribution of around Rs 2,721 crore.
Further, the proposed project would create around 1 lakh livelihood opportunities and outreach to more than 4 lakh people.