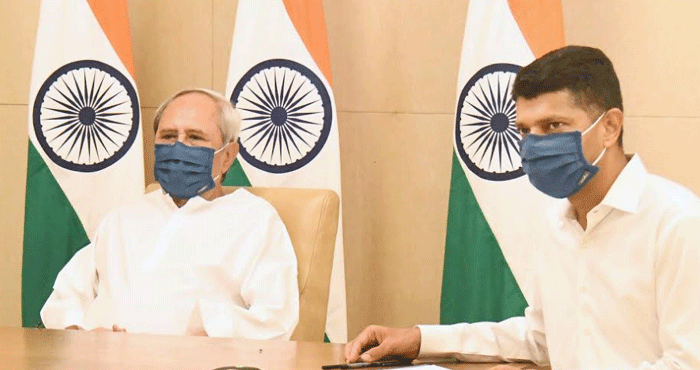 Bhubaneswar: Odisha State has witnessed a golden history in the field of sports during the past one decade. A decade ago, if you talked about Odisha sport, you were probably talking about the athletes from the region. But, now the State has been recognised as the Sports Capital of India.
Chief Minister Naveen Patnaik has given priority to the promotion of sports. And with Secretary to CM 5T V K Pandian taking lot of interest to promote the sunrise sector, the State Government has invested significantly in sports between 2010-11 and 2020-21.
Take for example starting with an Annual Sports Budget of Rs 28 crores in 2010-11 to Rs 301 crores in 2020-21. And Rs 400 crores has been announced for 2021-22, with a major portion dedicated to infrastructure development.
Coordinated efforts by Principal Secretary Vishal Dev and Special Secretary R Vineel Krishna have taken this sector to forefront.
Given the rising popularity of sports this would transform dreams of many athletes into realities and will also provide better access to community members and facilitate interest in participating in competitive sports, serving as a valuable means to shape future talent in the country.
Given the grit and raw talent from the tribal belt especially Sundergarh, hockey players and track and field athletes were essentially the torchbearers of sport from the State.
The growth of Odisha as a sporting powerhouse did not happen overnight, but the progress has been rapid since 2013. That year, they felt the need for a world-class hockey facility to host the Kalinga Lancers' matches in the Hockey India League.
The State successfully hosted the Asian Athletics Championships in July 2017. With just 90 days given to prepare, the Government of Odisha and the Athletics Federation of India pulled off an incredible story by putting together the 22nd Asian Athletics Championship in record time.
Renowned athletes like Abhinav Bindra, Anil Kumble, Gagan Narang and P Gopichand were involved in many initiatives in the field of sports. Local players like Dilip Tirkey have also been roped in to script the success stories.
Not only the athletes & Government but also various corporate houses also joined hands on this movement. Dalmia Cement (Bharat) Ltd was involved with Badminton,  Rungta Mines was roped in to power Abhinav Bindra's Target Performance Centre while KJS Ahluwalia Group is looking after Talent-spotting. Aditya Birla Group, Reliance Foundation and the Tatas are tied up for the development of Sports in the State. JSW Sports has been partnered in Swimming.
Meanwhile, the Government has taken up sports infrastructure projects over Rs 1200 crore in various places of the State.
According to an official of the Sports and Youth Services Department, the State Government has estimated to invest Rs356.38 crore for development of Birsa Munda International Hockey Stadium and Practice Pitch in Rourkela and expansion of Kalinga Stadium.
The Chief Minister on 16 February laid the foundation stone of India's largest hockey stadium in the Steel City that would host the next edition of Men's Hockey World Cup in 2023.
Similarly, to popularise hockey in Sundergarh, the Government has decided to set up 17 Hockey Training Centres in the district with a total cost of Rs 150 crore from DMF.
The State has also decided to develop sports infrastructure including indoor stadiums in different urban local bodies across the State with an investment of Rs 462.40 crore.
Integrated sports complexes will be developed at Berhampur, Puri, Jeypore, Jajpur and Keonjhar. The complexes will have facilities like a swimming pool, open play courts, football/cricket fields.
In 2014, Bhubaneswar conducted the Hockey Champions Trophy. In 2015, the Indo-Japan Hockey series was organized in Bhubaneswar. Later in 2017, the final of FIH Hockey World League was conducted.
The State now has a reputation for delivering successfully other big tournaments like Indian Super League 2017-2018, Hero Super Cup 2018/2019, National Open Athletics Championships 2018, Asia Rugby Girls U-18 Rugby 7s Championships 2018, Odisha Men's Hockey World Cup 2018, Indian Super league, AIFF 4-nations Women's Hero Gold Cup 2019, and the recent FIH Series Finals and Pro League.