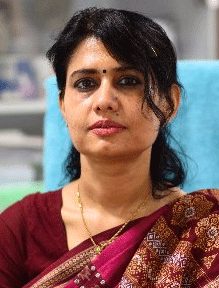 Bhubaneswar: Regional Medical Research Centre (RMRC)-Bhubaneswar will conduct Sero Survey for Covid-19 in the three districts of Ganjam, Rayagada and Koraput from June 16 to 19.
The sero survey in these three districts is the fourth round of the National Sero Survey for Covid-19 conducted by the Indian Council of Medical Research (ICMR).
The survey will be conducted in ten clusters in each district.
Additional Chief Secretary Health & Family Planning PK Mohapatra has written a letter to the District Collectors and CDM & PHOs of Ganjam, Rayagada, Koraput, and Commissioner of Berhampur Municipal Corporation to provide all logistic support and necessary cooperation to the team of ICMR-RMRC, Bhubaneswar for smooth conduct of Sero Survey for Covid-19.
The ICMR Director General, Prof (Dr) Balram Bhargava had written a letter to all Chief Secretaries, Addl Chief Secretaries (Health)/Principal Secretaries(Health) on June 4 which stated, "ICMR will be conducting the fourth round of 'National sero-survey for Covid-19' in June 2021. This sero survey will be conducted in the same 70 districts in which the first three rounds were conducted. The survey will cover general population aged 6 yrs and above and health care workers working in district hospitals of these districts."
The ICMR's fourth round of sero survey to detect the prevalence of Sars-CoV-2, the virus that causes coronavirus disease (Covid-19), will be conducted in 70 districts across the country.
Blood samples in a sero survey are tested for the presence of IgG (Immunoglobulin G) antibodies that determine a past infection due to the virus. Sero surveys are also important to determine whether the disease has entered the community transmission stage or not.