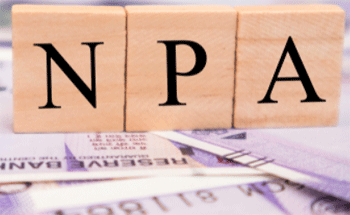 Bhubaneswar: Bankers in Odisha are staring at a spike of their 'Bad Loans' as Non Performing Assets (NPA)s are on rise.
NPA ratio is on rise as alerted in the recent State Level Bankers' Committee (SLBC) Meeting, officials admit.
Total NPA as on 31 September, 2022 is Rs.15,269.52 Crore, which was Rs.15,163.51 Crore as on 31 March, 2022. Continuously NPA ratio is rising, which is a grave concern for the Banking Sector.
NPA as on 30 September, 2022 is 6.09 Percent and so far MSME Sector is concerned it is 8.94 Percent.
Alarmingly in Pradhan Mantri Employment Generation Program (PMEGP), the NPA is alarmingly high as it is 35.27 Percent as on 30 September, 2022. This was 27.68 Percent as on 31 March, 2022.
For Bankers NPA is PMEGP is too high and the Banks are facing problem to recycle the funds owing to nonpayment of loans, mounting overdue and interest.
Short Term Crop Loan is having more NPA, which is 14.18 Percent as on 30 September, 2022. It was 12.49 Percent as on 30 March, 2022.
Agriculture Term Loans are turning 'Bad Loans' and its percentage is 10.37 Percent.
More numbers of Education Loans are sldo turning 'Bad Loans' as the loanees are just not turning up for payment of their dues.
Like PMEGP, Self Help Groups (SHG)s are unable to pay their credits.
Districts like Dhenkanal, Puri, Nayagarh, Kendrapara and Kandhamal have been identified for Joint Recovery Program.
MSME Sector in these four districts is major defaulters and both Bankers and State Government are to embark upon Joint Recovery.
SLBC discussed at length the issue of NPA and it advised the banks to stimulate the recovery measures to curtail down the growing 'Bad Loans' with the help of State Government machineries.
Banks were advised to go for proper monitoring and handholding support to restrict fresh slippage.
These financial institutions were advised to increase advance portfolio by extending more priority sector credit in the State.