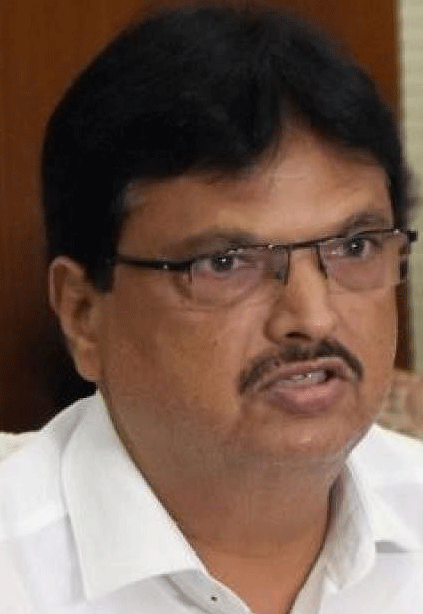 Bhubaneswar: While Union Government is harping for stepping up investment, infrastructure and growth, Odisha Government has urged the Centre to provide timely forest and environment clearances and fast track infrastructure projects.
Despite Covid-19 Pandemic, Odisha has been able to attract Rs.4 Lakh Crore of investment during last 2 years and these investments of diversified sectors require grounding for which timely clearances from Union Government are needed much.
Odisha Government has brought up the issue while interacting with Union Ministry of Finance when Center urged for joint efforts between State and Union Government to step up investment, infrastructure and growth.
State Finance Minister Niranjan Pujari recently held talks with union Finance Minister Niramla Sitharaman in this regard, said sources.
Take for example AMNS, a leading global steel producer has proposed up 24 Million Ton Per Annum (MTPA) Integrated Steel Complex with an investment of Rs.1,02,275 Crore in Kendrapara. Such Mega Investments requires timely clearances of Union Government.
Similarly with long 480 Kilometer Coastline, Odisha has potential to become Export Hub for South East Asian and other International Markets.
In order to realize the potential Government of India is needed to fast track development of dedicated Freight Corridors, In-Land Water Ways and Port Infrastructure.
State Government has urged to expedite the laying of Gas and slurry Pipelines. The proposed Economic Corridor from Paradeep to Barbil is needed to be fast tracked.
New Economic Corridor will connect Barbil to Paradeep Via Bhadrasahi, Rimuli, Kenojhar, Duburi and Chandikhole with a length of 300 Kilometers.
Similarly, Naptha Cracker Project of Indian Oil Corporation Limited (IOCL) at Paradeep is one of the most promising industrial investments in Odisha and this mega project is to be expedited, an official pointed out.
It was earlier decided that Port Connectivity to Dhamra, Subarnarekha and Gopalpur Ports will be connected with National Highway-16 on priority basis.
In this regard, Chief Minister Naveen Patnaik held discussions with Union Minister Road Transport and Highways, Nitin Gadkari and it was agreed upon, said sources.
Besides, it was decided to take up the Coastal Highway Project under Bharatmala Program and capital Region Ring Road on priority basis, so National Highway Authority of India (NHAI) authorities are to take up expeditious action in this regard, pointed out an official.
About 6000 Acres of Salt Farm Lands are lying vacant for more than a decade in Odisha. These lands are fit for Mega Industrial Projects like Bulk Drug Park, Textile Park and suitable for Petro Chemical Complex.
So Government of India is needed to handover these lands to the State Government for prospective Industrial Projects, an official pointed out.
So far Rs.4 Lakh Crore investment proposal break up is concerned, these investments are from diversified sectors, such as Metal, Power, Cement, Petro Chemicals, Food Processing, Tourism and Petro Chemicals.
These investments require collaborative approach between State and Center for timely grounding of these projects.