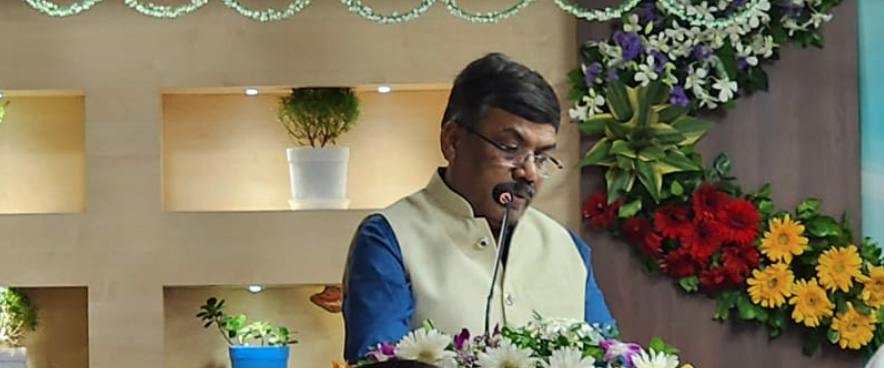 Bhubaneswar: The State Pollution Control Board has taken several steps for "Ease in Doing Business" in order to simplify Consent Management, said Member Secretary State Pollution Control Board, K Murugesan.
SPCB Member Secretary Dr.Murugesan chairing the 40th Foundation Day Ceremony listed out the simplification procedures and reduction of time period, for which the process is being appreciated across the country.
According to Dr.Murugesan there is reduction of time for disposal of consent application, increasing of validity period of consent orders for different categories of industries, implementation of online management system for CTE & CTO as well as "authorization" under Hazardous Waste, Bio-medical Waste & Municipal Solid Waste Management Rules.
In order to strengthen the enforcement mechanism, the State Pollution Control Board has introduced environmental performance bank guarantee system for satisfactory environmental performance and compliance to Board's directions.
This has significantly improved the compliance status of different industrial units.
In order to streamline and make the consent and authorization administration more transparent, the Board has implemented on-line Consent Management System and Authorization Management System.
During 2022-23 the Board has granted 1907 Consent to Establish " to "Consent to Operate"(CTO) to 3314 units, (ii) refused CTO to 179 units, (iii) issued show cause notices to 139 units and closure to 9 units . The Board has granted authorization to 170 units under HWM Rules and 324 Bedded health care units under BMW authorization Rules. The Board has conducted 157 public hearings for major industrial / mining /development projects, requiring environmental clearance from MoEF and CC, Govt. of India/ State Environment Impact Assessment Authority (SEIAA), Odisha
The Board is implementing GPRS /IoT based real time data transmission system for online stack, ambient air quality and waste water monitoring network, round the clock for highly polluting large-scale industries.
So far online monitoring and data transmission system has been installed in 170 industries and 24 mines. Installation of surveillance IP camera has been done for 120 industries.