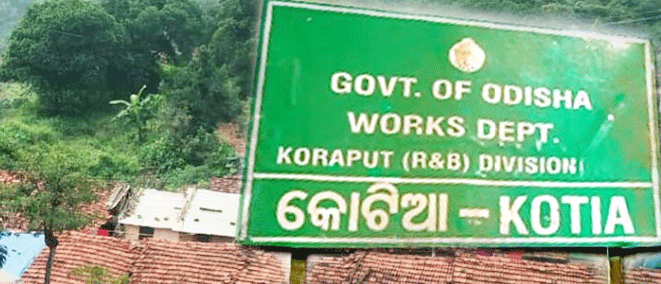 Koraput: Showing solidarity for the fight for Odisha's land Kotia against Andhra Pradesh, all three major political parties in the State, BJD, BJP and Congress have came together and decided to give consensus candidates for Kotia during this Panchayat Election.
The decision was taken at an all-party meeting held here in presence of Koraput district president of BJD, Ishwar Panigrahi, senior BJP leader Jairam Pangi and district Congress president Minakshi Bahinipati.
The three major parties unanimously took the decision that one candidate for each post of Ward Member, Sarpanch and Panchayat Samiti Member and Zilla Parishad Member of Kotia Panchayat will be announced with mutual understanding and the concerned candidates will resign from their respective political party. Besides, all the candidates will be selected from the Panchayat only.
Mr.Pangi said that all the three parties have decided to extend their support to a single candidate. "It will prove that for us, our motherland comes first and then comes party affiliations," he said.
Meanwhile, Koraput Collector Md Abdaal Akhtar said that elections will be held as usual in all the 13 wards of Kotia and stern action will be taken against those who try to disrupt the poll process.
While 5 nominations have been filed for ward member posts, 7 have been filed for Sarpanch and one for Panchayat Samiti member post, sources said.
There are more than 5,000 eligible voters in 13 wards of 28 revenue villages and 12 other villages in the Panchayat which will go for voting on February 18.