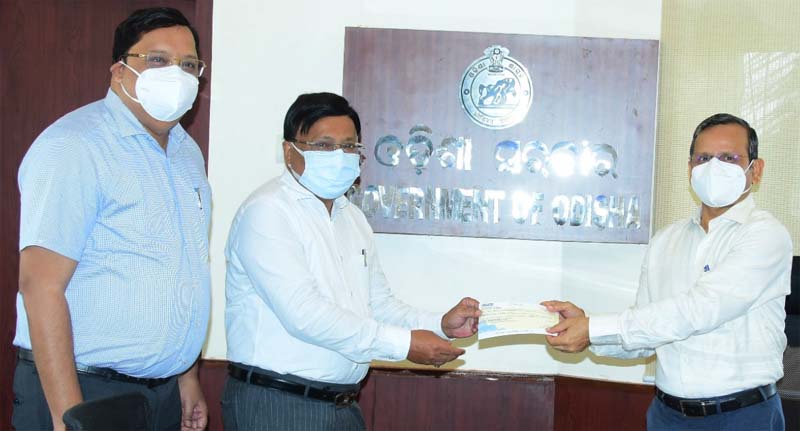 Bhubaneswar: Keeping in view the urgency of peoples' participation in State Government's fight against the dreaded second wave of the Covid-19, leading mining company of the State, SN Mohanty Mining and Steel donated Rs. 1 crore to Chief Minister's relief Fund (CMRF).
Chief Secretary Suresh Chandra Mahapatra received a cheque of one crore rupees from Chairman SN Mohanty Mining and Steel Company Pradeepta Mohanty and Director Prabodh Mohanty as the company's donation to CMRF.
Presenting the cheque, Chairman Mr.Mohanty said, " Because of visionary leadership of Chief Minister Naveen Patnaik, Odisha has set an example in effective management of the Pandemic. Timely and dedicated action of the Government has made Odisha a leading State in Covid management.   With full cooperation of people, Odisha will be able to contain the disease".
While complimenting the company authorities for such cooperation, Chief Secretary Mr.Mahapatra urged them to comply with all Covid norms in their office, workplace and homes. They were also requested to keep on their awareness creation and sensitization  activities both at the official and societal level.