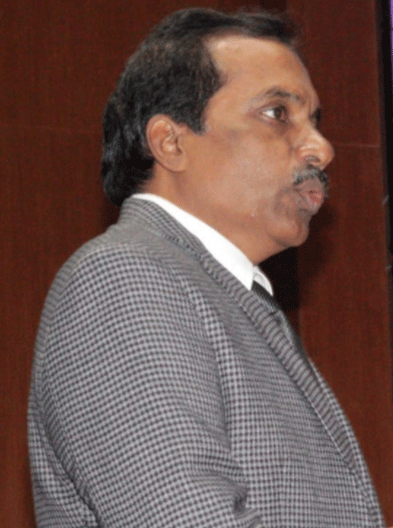 Bhubaneswar: Workshop on Smart LED Public Street Lighting Projects in 114 ULBs in Odisha was organised by Housing & Urban Development Department today at the Convention Hall, Lokseva Bhawan here today.
G Mathivathanan, Principal Secretary, Housing & Urban Development inaugurated the Workshop and briefed on the implications of both retrofitting and greenfield LED public street lighting projects being implemented by Government of Odisha in the nook and corner of the State.
Sangramjit Nayak, Director, Municipal Administration, Sanjay Pramanik, Special Secretary and Sarada Prasad Panda, Joint Secretary and other Senior Dignitaries of H&UD Deptt. graced the occasion.
The Workshop was attended by all the Deputy Commissioners of Municipal Corporations and Executive Officers of Municipalities and Notified Area Councils along with City Mission Managers, Accountants and Nodal Officers / Engineers for Public Street Lighting Projects of the ULBs.
At the outset DMA presented a brief outline of public street lighting projects and its different facets. He insisted on proper coordination between the ULBs and the Implementing Agencies to ensure that the objective of the state-wide retrofitting and greenfield Projects valued at around Rs. 590 crore is fulfilled.
Agreements were also executed with 113 Urban Local Bodies and respective Project SPVs for the Phase-II of Greenfield LED Public Street Project covering 270 km of new stretches with 13505 poles and 14805 LED luminaires for an aggregate value of Rs. 56.48 crore. The Project is scheduled to be completed by March 2022.
Thereafter, a detailed presentation was made by the Joint Secretary highlighting the various issues in both retrofitting and greenfield public street lighting projects in all ULBs including the need of proper Operations & Maintenance for smooth functioning of the street lighting projects. –
All the participants have acknowledged the need of the public street lighting project and have assured their full support and cooperation to make it a success.