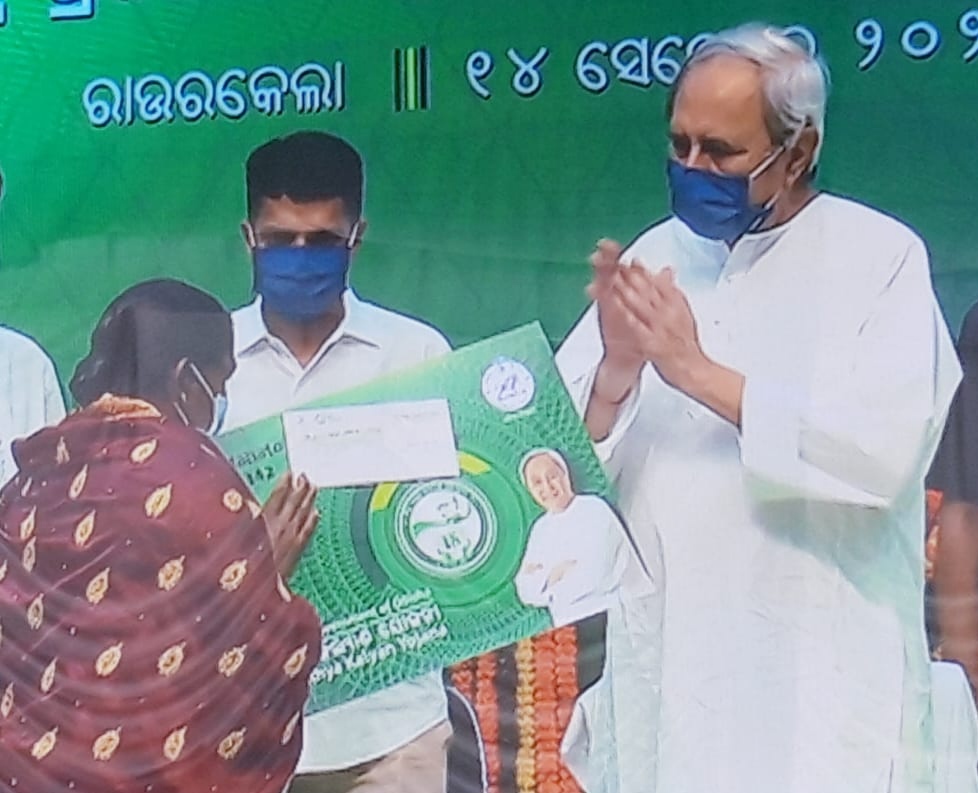 Despite bad weather conditions, Chief Minister Naveen Patnaik on Tuesday visited Rourkela and launched distribution of smart health cards to the people of Sundargarh district under the Biju Swasthya Kalyan Yojana (BSKY).
It is to be noted that the Chief Minister had announced the distribution of smart health cards to the BSKY beneficiaries on the occasion of Independence Day this year. On August 20, he first launched the distribution of smart health cards in Malkangiri.
The smart health card will benefit about 3.5 crore people of 96 lakh families in the State and it will help to ease treatment related financial burden on people.
The biggest concern is the money needed for treatment. For this, some sell land, some sell gold and some others borrow. Some even step in by sending their children to schools, he said.
"When I come across such news, it pains me. Now, the beneficiaries can avail health services by using this card in more than 200 hospital chains of the country including Odisha," the Chief Minister said.
"For me, every life is precious. Whether it's a farmer or a labourer, a small shopkeeper, or a rickshaw puller, everyone should leave in dignity. This is the main goal of all welfare schemes of the State," he pointed out.
Speaking on the issue of the second AIIMS in Sundargarh, the CM said the State Government would continue its efforts for this purpose.
The Odisha Government will intensify its efforts with the Central Government to meet the just demands of the people of Sundargarh, which has brought glory for the country in the Tokyo Olympics, he said.
On the occasion, the Chief Minister congratulated the hockey players who played at the Tokyo Olympics.
In addition to distributing health cards, the Chief Minister also inaugurated various projects worth Rs 580.82 crore in Sundargarh. The projects are on infrastructure, education, health, livelihood, sanitation, irrigation, energy, women and child development.
The event was attended by Health and Family Welfare Minister Naba Das who highlighted the steps taken by the State Government for the development of health sector. He lauded the Chief Minister's visionary leadership for unique programs such as world-class medical facilities in Odisha, the establishment of medical colleges and the Biju Swasthya Health Card. Rourkela MLA Sarada Nayak also attended the function and praised the Chief Minister's strong leadership. MLA Subrata Tarai also thanked the CM. Several Ministers, MLAs and 5T Secretary VK Panidan attended the meeting.