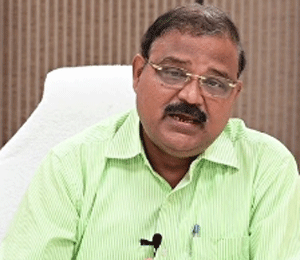 Bhubaneswar: For overall development of the slums in urban areas, the State Government has asked all Urban Local Bodies (ULBs) to spend at least 25 percent of their annual budget in the slums, mandatorily.
Over Rs 723 crore should be spent in the slum areas in two years—2020-21 and 2021-22.
Director Municipal Administration (DMA) Sangramjit Nayak has written a letter to all Municipal Commissioners and Executive Officers of all municipalities & NACs on this issue.

In August last year, the Government had made an amendment in the Odisha Municipal Act, 1950 & Odisha Municipal Corporation Act, 2003 which says that "sum not less than 25 per centum of the amount under capital expenditure relating to development work of annual budget for the purpose of providing basic services and infrastructure to slum".
In this regard, ULBs have been asked to take the above amendment into account while preparing a yearly budget and mandatorily spend 25 percent of the Budget in the slum areas by providing basic services and infrastructure to slum and on other ongoing schemes related to slums, Mr.Nayak informed in his letter.
The ULB officers have been instructed to regularly monitor the spending for the purpose by assigning quarterly target.
As per estimation made by the Housing and Urban Development Department, Rs 2895 crore will be allocated (excluding salaries) to 114 Urban Local Bodies of Odisha during the two financial years (2020-22).
The amount included State Finance Commission and Central Finance Commission grants. Therefore, 25 percent means Rs 723.75 crore must be spent for the urban development slum areas.