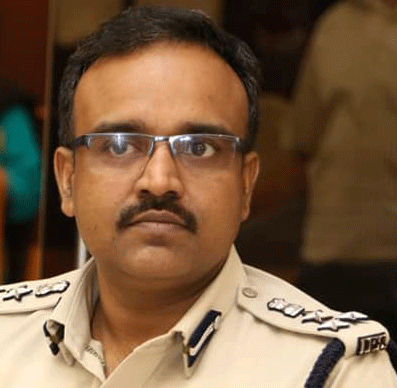 Bhubaneswar: In order to activate the State Excise Enforcement System, for the first time the Odisha Government appointed an energetic Indian Police Service (IPS) Officer to handle Excise Directorate replacing an Indian Administrative Service (IAS) Officer.
Department of General Administration and Public Grievances(DoGAPG) has notified that 2004 Batch IPS Ashis Kumar Singh as Excise Commissioner.
Mr.Singh, known for his overdrive on enforcement of Law has been roped in by the State Government as there is requirement of aggressive enforcement measures to prevent illicit trade of liquor and to stop clandestine operations.
The Top Cop replaced 2005 Batch IAS Anjan Kumar Manik, who was handling dual charge of Excise Commissioner and Inspector general Registration.
Now Mr.Manik will exclusively handle the post of IG Registration, Odisha.
While Department of Excise is a revenue earning department, role of Excise Commissionerate is more important as the State Government wants to mop up more revenue from the sector.
Naturally the State Government opted for a dynamic and pro-active Top Cop, who means business, pointed out a senior officer.