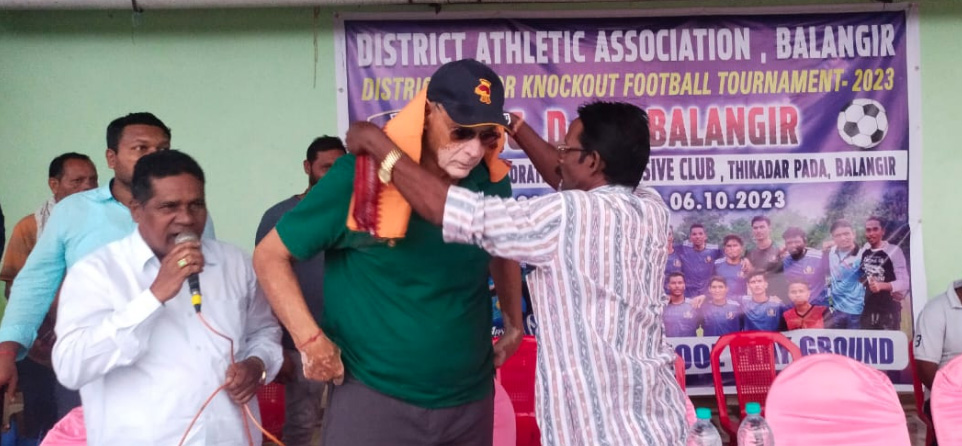 Bolangir: While Bolangir is already in football mode, politicians, who love the game, cannot hide their excitement.
So BJD Veteran Ananga Udaya Singh Deo joined the spirited sports persons and graced the occasion as Chief Guest in Inter District Football Championship Match on 3 October.
Shri Singh Deo lauded the efforts of Chief Minister Naveen Patnaik, who has supported the Sports in a big way to make Odisha as Capital Of Sports.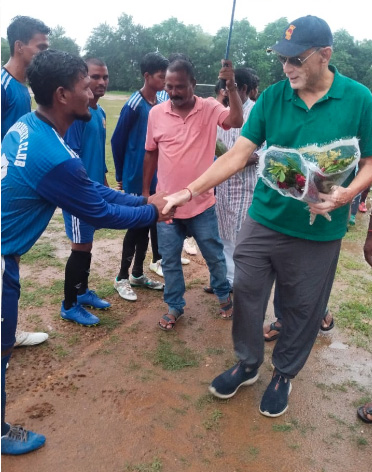 Former Minister Shri Singh Deo honored the Progressive Club, which won the match against RK Steel.
Among others, Prabin Mishra, Druba Jued, Saroj Guru, Manoj Guru, Hemant Behera joined the show.
District Athletic Association is organizing the show for last 20 long years.
Shri Singh Deo, a sports enthusiast talked the youth, who felt connected to him and appreciated his efforts to boost the sports activities in the District, said Bulu Sahu, an ace sports organizer.