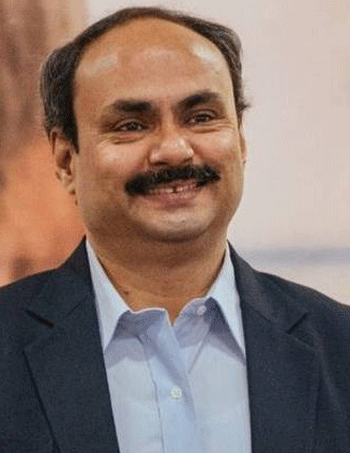 Bhubaneswar: Hemant Sharma took over the charge as Chairman of Odisha Industrial Infrastructure Development Corporation (IDCO) on 4 January.
Later Mr.Sharma took a review meeting on the different functions and activities of IDCO.
First of all, he emphasized for timely implementation of 5T Action Plan in IDCO and instructed the officers to discharge the works by following the rules as well as principles of 5T very sincerely.
He also stressed on the process to attract the new investors and big industrialists for a larger investment towards establishment of Large scale Industries in the State of Odisha.
For this, he gave importance to provide the required Lands with highly developed and updated infrastructure facilities in a time bound manner and expedite the different processes of 'Ease of Doing Business'. Besides, he has also given more importance on the development of the MSME units in the state.
He directed the concerned officers to give special attention on the grievances received from different MSME units and instructed to take those very sensitively as well as sympathetically and redress or solve them immediately.
Further, he emphasized on providing the land allotment and post allotment services to different Industries in a hassle free , efficient and time bound manner.
He also advised to all the employees to follow the principles of "MO SARKAR" very strictly and show good behaviour and respect to all the visitors or representatives of different Organisations, take their problem seriously and resolve them as quick as possible.
Similarly, IDCO Executive Director Bhupendra Singh Poonia has also taken over the charge as its' Managing Director.
On the occasion IDCO Chief General Manger (P&A), Ganeswar Jena, Chief General Manger (Land), Bijay Kumar Dash , Chief General Manger (Finance), Sukanta Prasad Dash, Chief General Manger (MSME), Kushadhar Mahanta, Chief General Manger (P&C), Bijoy Chandra Tripathy, Chief General Manger (Civil), Aswini Kumar Biswal, Chief General Manger Environment, Ashok Kumar Mishra, representatives of IDCO Employees Union and other senior Officers were present during the said meeting.