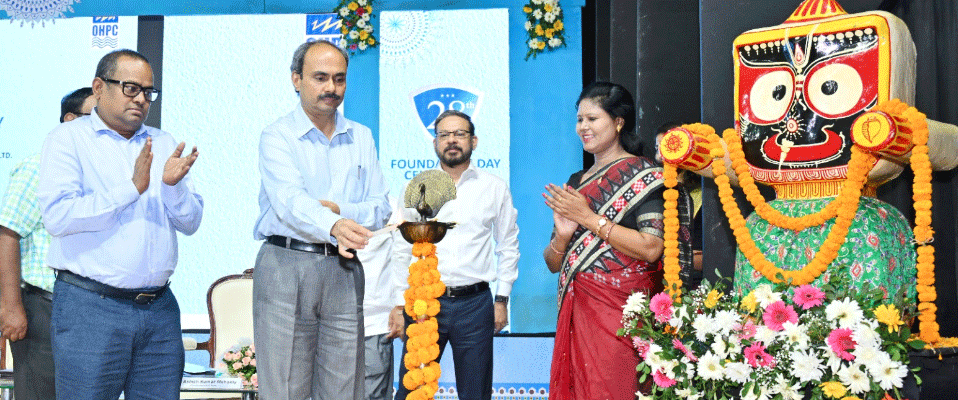 Bhubaneswar: Odisha Hydro Power Corporation (OHPC) is scaling high with the record performance, said Principal Secretary Industries Hemant Sharma.
Lauding efforts of the State's Premier Power PSU, Shri Sharma appreciated the efforts of Chairman OHPC, Bishnupada Sethi and the Team OHPC for their Peak Power Generation and meeting the GRID Requirement during difficult times.
Shri Sharma graced as the Chief Guest of OHPC Foundation Day Celebrations held here on 21 April.
Bishnupada Sethi, Chairman OHPC and Principal Secretary Higher Education chaired the celebrations. He honoured Shri Sharma for his sincere efforts in Energy and Industry Sector.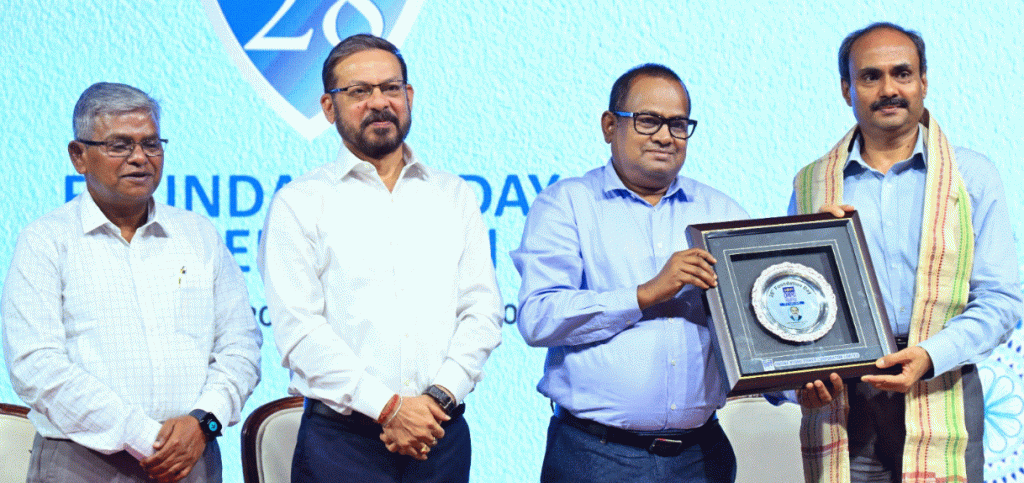 Shri Sharma said catering power demand of the Grid during Peak Hours is a crucial operating requirement of Hydro Power Stations which helps in maintaining Power Stability of the Grid.
On this parameter OHPC is consistently supplying the fluctuating power demand by peaking up its generation through its generating units at variously located power stations in the State.
OHPC also from time to time Renovating, Modernizing & Uprating its old units as and when required for better performance and maintaining higher availability.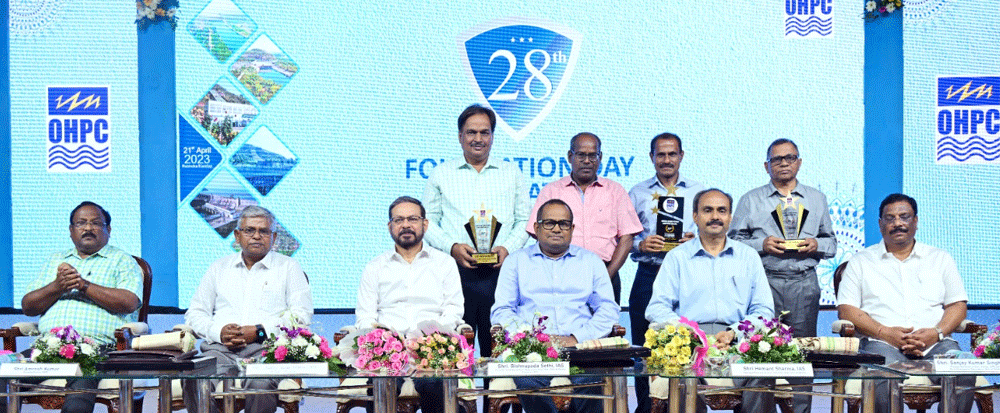 Top Mandarin Mr.Sethi has congratulated Team OHPC for their robust performance and advised them to maintain the sincere efforts to scale up the production of green power by the Hydro Power Major.
In fact performance of OHPC is registering high growth since Mr.Sethi took charge of the State Hydro Power Major and it is continuing to script success, officials say.
OHPC is implementing 5T Charter and brought in transformation in the Hydro Power Sector, said Shri Sethi, Chairman OHPC.