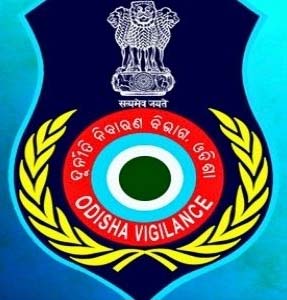 Bhubaneswar: For the first time in its history, Odisha Vigilance has cracked down bribery cases done through digital mode of payments. The Vigilance has detected two cases of bribe taking through PhonePe and arrested government as well as private persons involved in the bribe cases.
With the detection of bribe cases through digital mode, the anti-corruption wing of Odisha government, in a tweet said, "#Odisha #Vigilance is committed to take strong action against bribe takers and their facilitators. Remember, you aren't safe when taking bribes through PhonePe. We will follow the digital footprints and come after you."
In all three cases, private persons helping the government servants by taking bribe money in their PhonePe accounts have also been arrested.
The Vigilance has arrested Karanjia Tahsildar Charles Nayak while taking a bribe of Rs 12 lakh through two different blank cheques. This was the first case of a bribe Rs 12 lakhs by cheque mode, also the highest bribe amount in a case, an official said on Tuesday.
The Tahsildar demanded the bribe amount in the form of two blank cheques (without name of the payee) of Rs.10 lakh and Rs.2 lakh, in order to release the compensation cheque of the complainant, he said.
Shri Nayak has been arrested as prima facie evidence well established against him and he will be forwarded today to court of special judge, vigilance, Baripada, Mayurbhanj.
In another case, the Vigilance has arrested Taruna Ranjan Nayak, working in the grievance redressal forum (GRF), Tata Power Central Odisha Distribution Limited (TPCODL), Bhubaneswar along with his associate Sailaza Muduli while demanding and accepting bribe Rs.10,000 from a complainant through PhonePe (digital mode).
They found taking the bribe on the PhonePe account of Muduli for processing the grievance application of the complainant in getting a new electricity connection to his residence, the vigilance official said.
In the third case, the Vigilance officials have caught three officials of the minor irrigation division of Berhampur in Ganjam district who have been arrested for demanding bribes of Rs 24,000.
The accused are two junior engineers—Prasanna Kumar Padhy & Dhirendra Kumar Panda, and supervisor Ajaya Patra. For processing the file for a work, Panda found taking Rs 10,000 cash while the supervisor Ajaya Patra previously accepted Rs.14,000 through Phonepe. Following the case, raids have been conducted in the properties of the three officials.