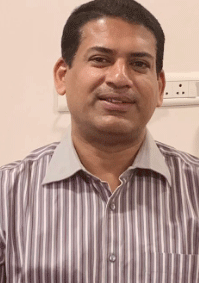 BNew Delhi: Top Mandarin, Santosh Kumar Sarangi has been appointed as Director General Foreign Trade (DGFT) of the country.
1994 Batch IAS Mr.Sarangi is now serving as Additional Secretary Department of Education in the Ministry of Education.
Dr.Sarangi is the first Odia IAS Officer, who will take charge as DGFT.
And with his long experience in the Ministry of Commerce as Joint Secretary will help in handling the crucial assignment in the Ministry of Commerce.
Dr.Sarangi has served in Ministry of Commerce for five long years as Joint Secretary and earlier as Chairman APEDA.
After successful completion of his Central Deputation, he went to Odisha and served as Principal Secretary Science & Technology.
Later he left the State and joined as Additional Secretary, School Education and Literacy.
Now with the new assignment as DGFT, Dr.Sarangi will be able to utilize his long experience in Export Promotion and Industry sector, experts feel.