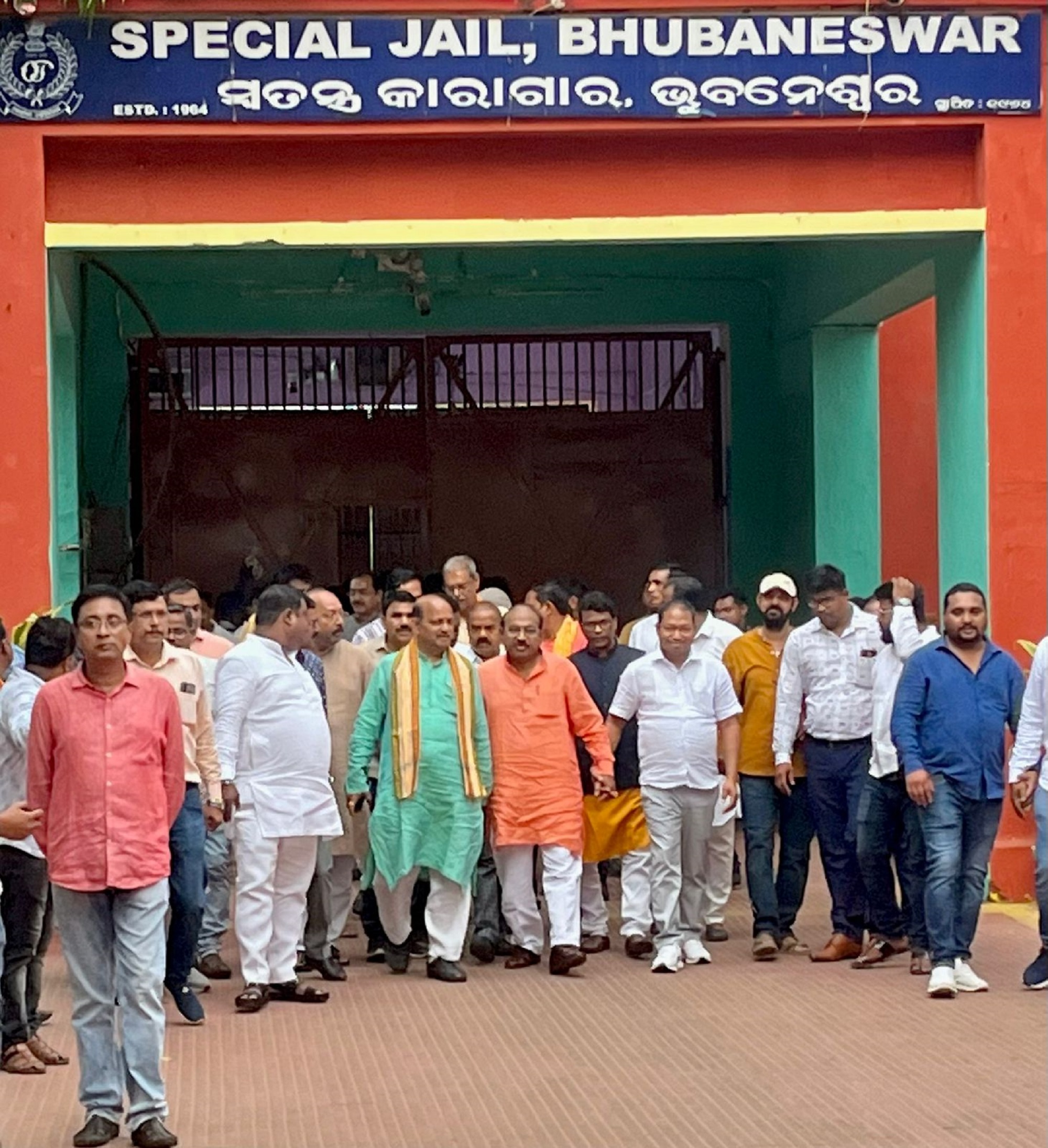 Bhubaneswar: Soon after assuming charge, newly appointed Odisha BJP President Manmohan Samal started his work by visiting BJP youth wing activists including state president Irasis Acharya at Jharpada jail.
At least 22 BJP youth leaders and workers were arrested following violence at a protest organised here on February 28 over Naba Das murder case and law & order problem in the state. Since then, the BJP workers are in Jharpara jail.
BJP State President and Leader of Opposition Jayanarayan Mishra along with several party leaders visited the jail here this afternoon.
After meeting his party workers, Shri Samal slammed the BJD Government for trying to supress the voice of Opposition over Naba Das murder case.
"Our Leader of Opposition repeatedly said that there is no move in the investigation into the murder case. It is not proper to suppress the voice of the Opposition by putting them behind the bars. We will not tolerate it. This fight will continue further in coming days," the BJP State President said.
The BJP will not allow this dictatorship to run any more. Now, they are committing several wrong doings to hide one fault. So, BJD's time is coming to an end, he said.
A rousing welcome has been given to Shri Samal on Sunday by the BJP. Severely senior leaders including national vice president Baijayant Panda, state party in-charge D Purandeswari, Leader of Opposition Jayanarayan Mishra and former Union minister Pratap Sarangi here.
Acknowledging the hard task ahead, the third-time president gave a clarion call to party workers to take a pledge not to take rest till the ouster of BJD from power.
Shri Samal asserted that his party will come to power in Odisha in 2024 with an absolute majority.
"The BJP has come a long way from being dubbed as a signboard party to the position of main Opposition replacing the Congress. With a popular mandate of nearly 39 per cent vote, the party needs a little push to reach the goalpost," he said.
"I am ready to work day and night. I need your support. We must set aside our difference till the common goal is achieved," he told his party workers.