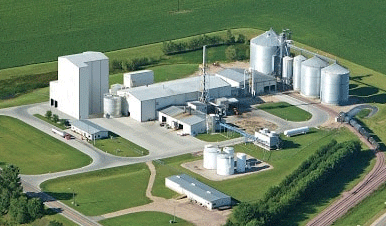 Bhubaneswar: While the National Biofuel Policy targets 20 per cent ethanol blending to petrol by 2030, there is a great rush to set up ethanol plants in Odisha.
The current ethanol blending in petrol is only around three to four per cent due to non-availability of ethanol.
And availability of raw materials in Odisha has attracted both Public Sector and Private Sector Investors to set up the facilities here looking at the bright prospect for ethanol.
While Bharat Petroleum Corporation Limited (BPCL) Second Generation (2G) Ethanol Bio-Refinery, first in the country to produce ethanol from rice straw, is coming up in Bargarh district with an investment of Rs.1000 Crore, three more ethanol plants are being set up in the State.
Indian Oil Corporation Limited (IOCL) is setting up 500 Kiloliters Per Day (KLPD) grain based ethanol plant at Balagopalpur in Balasore district.
IOCL ethanol plant will be set up with an investment of Rs.870 Crore, which will use locally sources grains such as broken rice, maize and other starch containing grains as basic raw material.
IOCL will set up 8 Mega Watt Co-Gen Power Plant in the campus for which 70 acres of land in Balgopalpur Industrial Estate will be made available, said an official. Nearly 200 people will be engaged both directly and indirectly in this ethanol plant.
Similarly, Hindustan Petroleum Corporation Limited (HPCL) is also setting up 500 KLPD ethanol plant at Umerkote in Nabarangpur district with an investment of Rs.500 Crore.
HPCL grain based ethanol plant will use locaaly available maize, broken rice and other starch containing grains as basic raw material.
66 acres of land has been identified at Bamni Industrial Estate at Umerkote and water will be made available from Bhaskel River. 10 MW Co-Gen Power Plant will be set up in the complex, said sources.
Project will come up in two years of time and it will be taken up in a time bound manner, said an official.
Newalt Energy Private Limited(NEPL) has proposed to set up an ethanol plant at Nuakheta in Angul district with an investment of Rs.125 Crore.
Ethanol Plant will have the capacity of 100 KLPD and added to its there will be a Compressed Biogas (CBG) Plant of 12 TPD capacity.
Professional Entrepreneurs having extensive experience in the sector have come up with the proposal.
2.20 MW Co-Generation Power Plant will come up in the complex. All these plants will come up in a 30 acres patch owned by the entrepreneurs at Nuakheta, Bantala in Angul district.
All the three ethanol plants have received green signal in the recently held State Level Single Window Clearance Authority, officials say.
The ethanol plant intended to contribute towards Union Government's mandate of achieving 20 Percent ethanol blending in petrol by 2030, while also leveraging the Union Government's focus on shifting to renewable and sustainable energy sources through the CBG Plant.