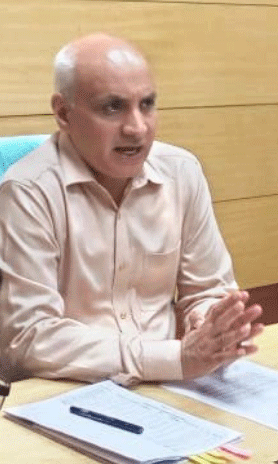 Bhubaneswar: In an aim to build safer roads for commuters, the State Government has planned to provide Road Safety training to the engineers engaged in construction of roads in the State.  
Principal Secretary Works Vir Vikram Yadav has urged the Transport Commissioner Arun Bothra for organising a Road Safety related training programme for the road engineers.
Department of Works maintains a road network of 26,156 km in the State. This includes 2838 km of National Highway (NH) and 23318 km of State Highway (SH) and other roads.
"While the Department strives for 100% safe roads in the State, the Road Engineers need to be trained on various aspects of road safety," Mr.Yadav said.
As the State Transport Authority is organizing training programs on road safety for various stakeholder Departments, he requested to prepare a specialized training course from a reputed Institute on road safety audit and road engineering for the road engineers of Works Department. It will enable them (the engineers) in designing and developing safer roads in the State, the Principal Secretary pointed out.
The Transport Commissioner has been requested to take necessary steps to organize training on road safety aspects relating to engineering of the engineers of Works Department.
Notably, nowadays, the State Government is giving utmost importance to road safety to minimize the road mishaps and fatalities.
Due to strict monitoring by Department of Commerce & Transport, there has been a decline in accidents and fatalities in the first two months of 2022.
Normally January and February have always been months of higher accidents.
However, there is a decline by 15.34 percent in accidents and 10.33 percent in fatalities during two months of January and February, 2022 compared to the same period of previous year.
Accidents are less by 327 and deaths by 99. This has been achieved due to strict enforcement measures and with support from State Police
More than 3000 vehicles were checked. 391 cases of drunken driving detected. 344 drivers arrested by police. 364 vehicles detained. 190 licenses suspended.–