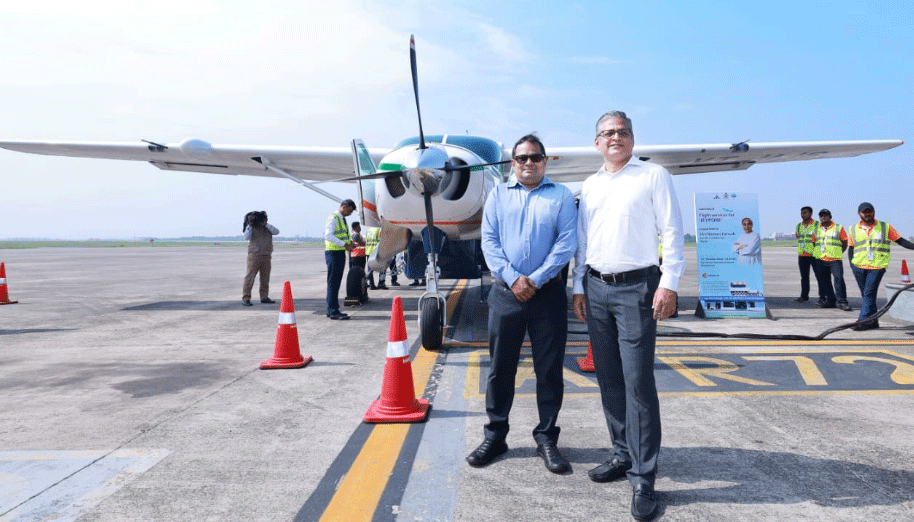 Bhubaneswar: With the Men's World Cup Hockey deadline in view, the State Government has fast-paced efforts to operationalize the Rourkela Airport.
Team Aviation Odisha is working in tandem with Airports Authority of India (AAI) to complete the process.
Principal Secretary, Commerce & Transport Bishnupada Sethi and Special Secretary Commerce & Transport Manoj Kumar Mishra are seriously engaged in the pursuit, said a senior officer of Government of Odisha.
Both the top mandarins who are instrumental in making Bhubaneswar-Jeypur air connectivity a reality a couple of days before, are chalking out the details and have been engaged with the officials the Union Government and AAI to fulfill all the requirements for getting clearance from Director General Civil Aviation (DGCA).
While the deadline for completing infrastructure has been set on 30 November, both Mr.Sethi and Mr.Mishra are leaving nothing to chance in this regard and are in touch with AAI officials, which are implementing the project, said sources.
Meanwhile, AAI authorities and SAIL Management have signed the Pact in this regard and both are committed to perform their respective responsibilities, which are being coordinated by the Ministry of Civil Aviation and Ministry of Steel, said sources.
With two top mandarins joining hands to expedite the work in a time bound manner, it is expected that few critical issues will be sorted out soon, officials feel.
While Team Aviation Odisha has been successful in operanilization of Jeypore Airport in a time bound manner, and maiden flight started its operation from 31 October, similarly Rourkela airport will be operationalized with the timeline set for the purpose, feel officials.
In the meantime, all papers and documents are being  prepared by the authorities for license application to DGCA and both Principal Secretary Mr.Sethi and Special Secretary Mr.Mishra are overseeing the details, which is crucial for operationalization of  Rourkela Airport.