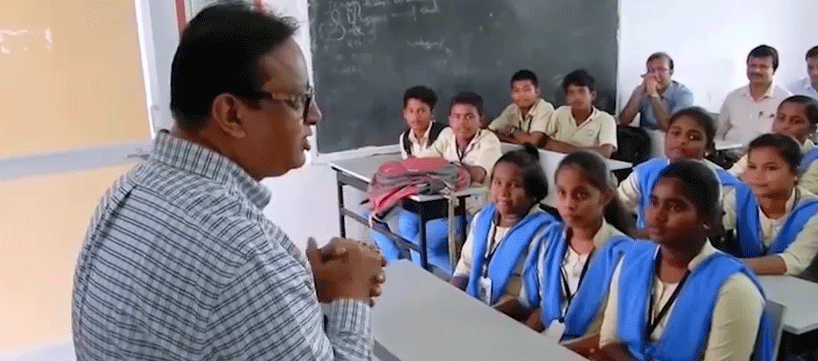 Bhubaneswar: Rich tributes paid to former Advisor of Odisha Adarsha Vidyalaya Sangathan (OAVS) Late Dr Bijaya Kumar Sahoo on his Ekadasah' (11th-day rituals, post-death).
A condolence meeting was held on virtual mode today, which was attended by School and Mass Education Minister Samir Ranjan Dash, Principal Secretary Satyabrata Sahu and many other senior officers. Students, teachers and officials of Adarsha Vidyalaya Sangathan paid their tributes to Dr Sahoo.
On this meeting, a video song sung by Principal Secretary Satyabrat Sahu was presented on his tribute.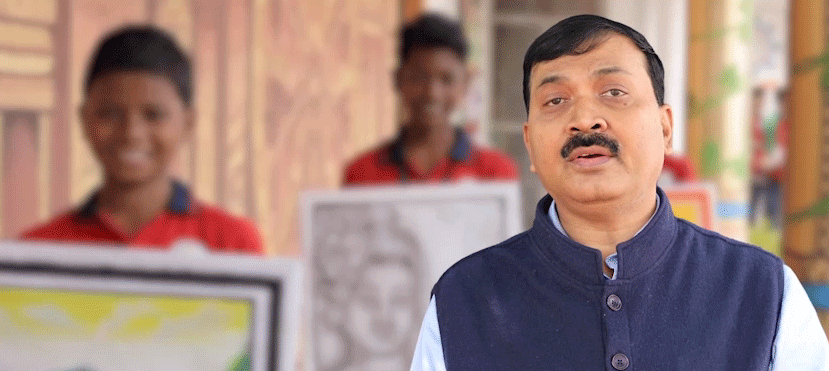 The video highlights the vision of Late Dr.Sahoo which is being implemented in the Adarsha Vidyalayas or model schools set up across the State. Even though being a bureaucrat in profession, Mr.Sahu sung it very beautifully and the song with video shoot from model schools give a pleasant experience to watch it.
Known for his rich voice Mr.Sahu has sung song for 'Mo School' earlier, which was a popular one among the students and teachers as well as guardians.
Speaking on the occasion, Minister Mr.Dash said Dr.Sahoo was always focused on innovating ways to develop the education system. He was a visionary and intellectual person, Dash said.
Dr Sahoo was inclined towards holistic development of students and has been an ideal guide development of education, the Minister stated.
Stating Dr Sahoo was a very well-known figure in Odisha, School and Mass Education Principal Secretary, Satyabrata Sahu said, "The dedication, commitment, dream, willpower and devotion were the key facets of Dr.Sahoo. These qualities guided him to march forward in the path of success."
Adarsha Vidyalaya State Project Director Lingaraj Panda, Additional Secretary, Raghuram Iyer, Officer on Special Duty (OSD) Radhamohan Panda, Adarsha Vidyalaya Deputy Director Prativa Manjari Dash and Satyabrata Samal from Adarsha Vidyalaya Anandpur, were present to pay final tributes to Dr Sahoo. Dr.Sahoo's twin sons Vishal & Vikram and daughter Jigisha also attended the condolence meeting.

To mark the day, plantation drive was organized in various Adarsha Vidyalayas in the State.