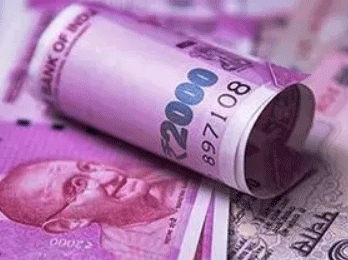 Mumbai: The Reserve Bank of India on Friday withdrew Rs.2,000 currency notes from circulation. However, the notes will continue to be legal tender till 30 September.
In pursuance of the "Clean Note Policy" of the Reserve Bank of India, it has been decided to withdraw the Rs.2000 denomination Bank Notes from circulation.
RBI has asked all the banks to provide deposit and exchange facilities for Rs.2,000 notes until 30 September, 2023.
The Rs.2000 Currency Note was introduced in November 2016 mainly to meet the currency requirement of the economy in an expeditious manner after the withdrawal of legal tender status of all Rs.500 and Rs.1000 Currency Notes in circulation at that time.
"The objective of introducing Rs.2000 banknotes was met once banknotes in other denominations became available in adequate quantities," RBI Press Note says.
Therefore, printing of Rs.2000 Currency Notes was stopped in 2018-19.About 89 Percent of the Rs.2000 denomination banknotes were issued prior to March 2017 and are at the end of their estimated life-span of 4-5 years.
In order to ensure operational convenience and to avoid disruption of regular activities of bank branches, exchange of Rs.2000 banknotes into banknotes of other denominations can be made upto a limit of Rs.20,000 at a time at any bank starting from 23 May, 2023.
Commending RBI decision, Ace Financial Consultant Rajib Sekhar Sahoo said this is in line with "Clean Note Policy" adopted by Government of India.
Shri Sahoo said Prime Minister Narendra Modi has all along harped on digital transaction for higher level of transparency. And this is for public good.
He said in fact India has emerged as one of the fastest-growing ecosystems for fintech innovation, thanks to overdrive of Government of India in Ministry of finance headed by Shrimati Nirmala Sitharaman.
During the last four years, digital payment transactions have registered unprecedented growth in India, said Shri Sahoo.