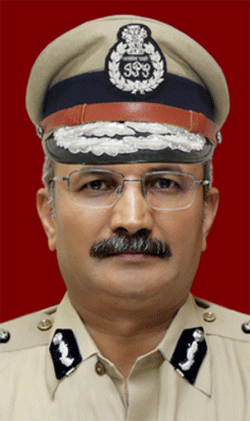 Bhubaneswar: State CID Crime Branch on Friday issued an advisory for the telecom service providers to crack down misuse of pre-activated SIMs.
The misuse of pre-activated SIMs has become a serious issue having a bearing on national security apart from affecting individuals.
ADG Crime Branch, Arun Bothra has advised the telecom operators to make calls to the Aadhaar-linked phone number for tele verification. Dealers having permanent shops should only be allowed to sell SIMs, he said.
The telecom service providers (TSP) were asked to devise a mechanism for the customers to complain about the fake SIM and to get it deactivated. Those point of sales (POS) who are caught violating the SOP of SIM activation will be blacklisted.
The TSPs have been instructed to strengthen their internal surveillance mechanism to crackdown the activated SIMs lying dormant continuously but are being recharged regularly.
Shri Bothra also made it clear that henceforth in cases involving bulk seizure of such SIMs, the role of all concerned officials of the telecom service provider would also be brought under the purview of the investigation for conspiring to issue such SIMs and suitable legal action shall be initiated against them along with others in the supply chain.
Notably, in May 2022, about 20,000 SIMs along with cash of Rs.14 lakh were seized by the police while a SIM box machine with a large number of SIMs seized at Baripada in September 2022 and in another case, 17000 SIMs seized at Bhubaneswar.
Recently, the Special Task Force (STF) of Odisha police has recently arrested Pathani Samant Lenka (35), Saroj Kumar Nayak alias (26) and Soumya Pattanaik (19) on charges of fraudulently procuring huge numbers of pre-activated SIM cards in others' names and selling the OTPs some Pakistani Intelligence Operatives (PIO) and ISI (Inter-Services Intelligence) agents in Pakistan and in India.
During investigation, the STF found prime accused Lenka's links with Pakistani intelligence agents. So, NSA will be framed against him, the official said.
The special task force has also started investigating whether any official of the telecom provider is also involved in the scam or not.
The three accused had procured massive amounts of activated SIM cards in others' names and sold the OTPs to various clients, including some Pakistani intelligence operatives and ISI agents for large sums of money. They were also in touch with a female PIO agent who was arrested last year in an Official Secrets Act/Honey-Trap case in Rajasthan, sources said.
The OTPs were misused to open online mule bank accounts and social media like Whatsapp, Telegram, Facebook, Instagram etc. and also on online shopping sites like Amazon, Flipkart etc.
The OTP also might have been used in opening email accounts. People will think that these accounts are owned by an Indian but actually they are operated from Pakistan.