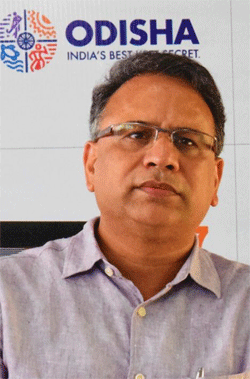 Bhubaneswar: While Odisha Government is increasing Capital Outlay every Financial Year for Infrastructure Development, it has decided to chalk out a Five Year Road Map for Infrastructure Sector.
Vishal Dev, Principal Secretary Finance, who is monitoring Program Expenditure on regular basis, is harping on spending on Capital Outlay as the State Government is hiking Capital Outlay in every Annual Budget.
Take for example, in 2020-21, the State Government has allocated over Rs.19,000 Crore for Capital Outlay, which has gone up to more than Rs.27,000 Crore during 2021-22 Annual Budget.
While State Government allocated Rs.25,788 Crore on Capital Outlay in the Annual Budget, nearly Rs.2500 crore have been approved in Supplementary Budget, officials say.
So in Annual Budget 2022-23, Capital Outlay is likely to increase in a big way, officials feel as the infrastructure requirement is on rise.
Looking at the rising expectation of various sectors for major infrastructure development, the State Government has started consultation with various departments in this regard.
While consultations on Annual Budget 2022-23 have concluded with the senior officials of all the departments, for preparation of a Five Year Infrastructure Development Plan, talks are going on, officials say.
Department of Planning & Convergence and Department of Finance in consultation with various departments, such a Plan is being finalized, admit officials.
Most of the departments have presented their requirement in coming days and some of the sectors are yet to present their necessity in next five years.
Infrastructure development in roads: both urban and rural areas, bus stands, railways, airports, waterways, health, education, energy, industrial sector are prime focus of the State Government.
Recently, Minister Finance Niranjan Pujari has requested Union Minister Finance to enhance Central Sector funding in Railways, Roads, Telecom, and other areas while briefing him about the wish list of the State Government for the Annual Budget of the Union Government.
For enhancing rural infrastructure, the State Government is requesting NABARD to pump more funds through RIDF and other sources.
While Odisha has been depending upon assistance from NABARD under Rural Infrastructure Development Fund (RIDF), NABARD has allocated Rs. 3000 Crore under RIDF for the year 2021-22.
Keeping in view the necessity to upscale the State's rural economy, additional allocation of Rs.2000 Crore under RIDF for the current year have been requested by the State Government.