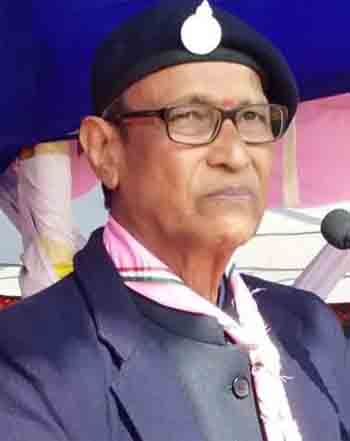 Bhubaneswar: Odisha State Bharat Scouts and Guides State Secretary Ramamurti Dora is no more. He passed away on 27 July morning after prolonged illness at his Old Town Residence, family sources said.
Mr.Dora dedicated his life for the service of Scouts and Guides in Odisha for last 40 years.
His son T Prasad Rao Dora, leading Cooperative Personality of the Country performed the last rites of his departed father in presence of few friends and relatives maintaining appropriate COVID-19 Protocoals.
Mr.Dora was Special Invited Member of Odisha State Scout Guide Fellowship and with his demise Odisha SBSG has lost a Nationalist and dedicated personality.
For his dedicated service to Scouts and Gudies Movement in Odisha, he was honored with highest Award of "Silver Elephant" from President of India. The then President Shrimati Pratibha Patil presented him the honor for his outstanding contributions for Scouts and Guides Initiatives in the State.
State President (I/C) Justice Manorajan Mohanty, State Chief Commissioner Dr KP Mishra, Bhubaneswar Central MLA Sri Ananta Narayan Jena, Former BMC Corporator Litu Mohasupkar, SGF State Secretary & Film/TV Actor Rusi Pattnaik, HQ Commissioner & Eminent Film Star Jyoti Mishra, SOC Guide, Anamika Das and Other Dignitaries also paid the Homage to Late RM Dora.