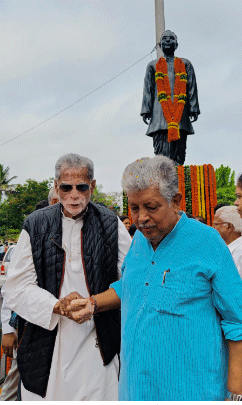 Bhubaneswar: Maharaja R N Singh Deo was a democrat who always had the welfare of people in mind, said Prafulla Samal, Veteran Lawmaker and Former Minister.
Speaking at the garlanding ceremony at a function organised to commemorate 111 birth anniversary of the late Maharaja, here on Friday Morning. Anang Udaya Singh Deo, former MP and Minister chaired the ceremony.
Shri Samal recalled the welfare measures taken up by Maharaja in the Patna Estate and later for the entire State as the Chief Minister.
He said that Maharaja did not believe in words and set examples through his work.
Shri Samal said such was his popularity in the Western Odisha districts that he along with Kalahandi Maharaja could limit Congress to some coastal Odisha pockets in 1957 polls.
Stating that the Maharaja was the first to sign the merger document during the visit of Sardar Ballabhbhai Patel to Cuttack, Shri Samal said he also handed over the keys of the treasury to Patel unlike heads of many other princely states.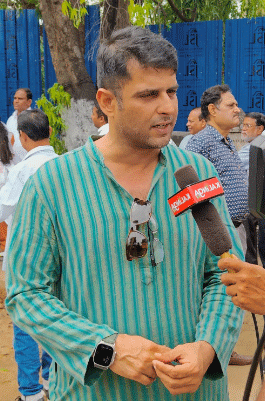 Chairman Odisha state Housing Board, Kalikesh Narayan Singh Deo graced the occasion.
His son and former Minister A U Singhdeo said that Maharaja as Chief Minister had taken many pioneering steps to make the administration corruption-free, adding he was perhaps the first among the Maharajas to fight against untouchability.
Chairman Odisha State Housing Board, Kalikesh Narayan Singhdeo gave the welcome address and lauded achievements of his Grand Father, whom he termed as "A Pioneer Of Democracy, who ushered in excellent administration and reforms during his Chief Ministership of the State".
People across the state garlanded the Statue of R N Singh Deo. Department of Odia Language, Literature and Culture organized the show in a befitting manner.