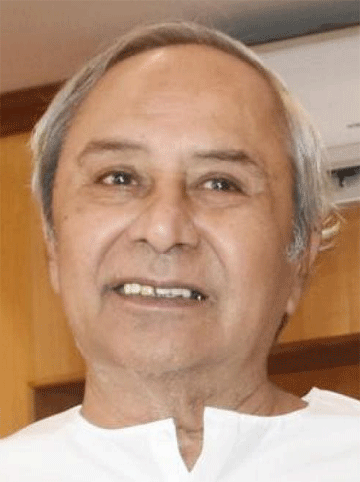 Bhubaneswar: Ahead of Durga Puja, the State Government has decided to give a hike in the salaries of all contractual employees by around 50 per cent.
The State Cabinet has taken this historic decision for contractual Group-B, C and D employees at its meeting held under the chairmanship of Chief Minister Naveen Patnaik on Monday.
The contractual employees will now be called 'Initial Appointees' and their appointments would be made permanent after 6 years, said Cabinet Minister Pratap Jena.
The employees will also receive medical reimbursement benefits like the permanent employees, he said.
The Cabinet has also enhanced the monthly Government Contribution from 10 per cent to 14 per cent and extension of the benefits of family pension in respect of State Government employees covered under National Pension System (NPS).
State Government contribution towards NPS has been enhanced from 10% to 14% in respect of employees covered under NPS, said Chief Secretary SC Mahapatra.
This will come into effect from 01.04.2019. Around lakhs employees will be benefited from this enhancement, he said.
Employees, covered under NPS, are also allowed to exercise an option to receive family pension in the event of in-service death under OCS Pension Rule, 1992.
The above benefits are also applicable to eligible employees of Aided Educational Institutions, Group-B contractual employees appointed vide Odisha Group 'B' posts (Contractual Appointment) Rules, 2013 and Group 'C' and 'D' contractual employees appointed vide Odisha Group 'C' and 'D' posts (contractual appointment) Rules, 2013, the Chief Secretary said.
The Police Ministerial Officers have been brought under the ambit of Odisha Civil Services (Classification, Control & Appeal) Rules, 1962. As a result, Police Executive ranks from ASI to DSP conferred to Police Ministerial Officers in Home Department have been withdrawn in order to bring in uniformity in the pay structure of Ministerial Officers across the State.
The proposal for framing of two cadre rules namely, The Odisha Excise Service Group-A (Method of Recruitment and Conditions of Service) Rules,2021 and the Odisha Excise Service Group-B (Method of Recruitment and Conditions of Service) Rules,2021 has been approved by the Cabinet.
Now, all the sanctioned posts of Additional Commissioner of Excise, Joint Commissioner of Excise, Deputy Commissioner of Excise, Superintendent of Excise [Group-A] and Deputy Superintendent of Excise [Group-B] shall be filled up ensuring adequate promotional avenues for field officers so as to make the Excise field administration more vibrant and effective, Mahapatra said.
The Cabinet has also given in principle approval to the proposal of Labour & ESI Department to bring amendment in Odisha Employees' State Insurance Medical Service ( Method of Recruitment and Conditions of Service) Rules, 2014 to withdraw the Level-I and Level-II grades of Joint Director so as to enable them to avail promotional opportunity at par with their counterparts in Health & Family Welfare Department to the next higher grades as well as for regulations of their service conditions to provide thereby better healthcare to the Industrial workers across the State under ESI scheme.
Besides this, the burden on the State exchequer will be shared between the State Government and the ESI Corporation in the agreed ratio of 1:7 which shows that the State Government bears only 1/8 of the expenditure.