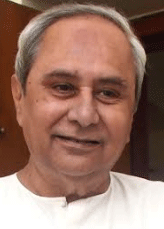 Bhubaneswar: Odisha Cabinet has decided for Mandatory Submission of Annual Property List for Elected Representatives and Government Employees
Chief Minister Naveen Patnaik chaired the Cabinet meeting held on 28 December.
He said that the State Government is committed to provide a transparent and corruption-free administration to the people of Odisha.
It has also taken various important steps in this direction. In democracy, accountability is of paramount importance.
Mr.Patnaik said "Our fight against corruption will be successful in eliminating many of our maladies in society like inequality, injustice and poverty".
He said "Our uncompromising fight against corruption has brought laurels for the state".
Hence, going a step ahead, the State Government today decides that submission of Property Statement will now be made mandatory for all the public representatives starting from the level of Sarpanchs to the Chief Minister, and the most important part of the decision is to make it available in public domain.
Similarly, it has also been made mandatory for all the Government servants starting from the entry level to the Chief Secretary to submit their Property Lists along with its availability in the public domain.
A copy of the Property Statement of public representatives and the Government servants will be sent to the Lokayukta every year.