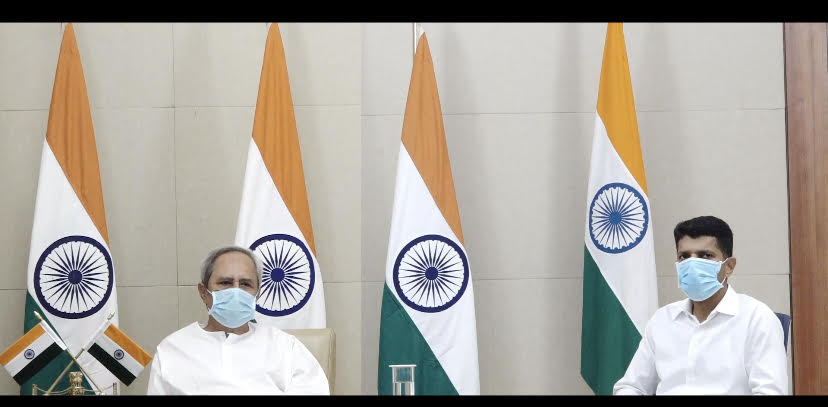 Bhubaneswar: Following restructuring of the Odisha Administrative Service (OAS) cadre, the State Government on Friday promoted 155 officers to senior grades.
As many as 34 OAS officers of Superior Administrative Grade (SAG) have been promoted to Special Secretary Grade with Level-17 of Pay Matrix while 121 OAS officers of Super Time Scale have been promoted to SAG with Level-16 of Pay Matrix.

The General Administration and Public Grievances Department has issued two separate notifications in this effect.
As per the notification Pratap Chandra Rout, serving as Additional Commissioner, Additional Revisional Court, Bhubaneswar with additional charge of Commissioner, Consolidation, Bhubaneswar, has been promoted to the Special Secretary level.
OAS officers Laxmidhar Das, Additional Secretary in Science & Technology Department; Laxmikanta Behera, Additional Secretary in Commerce & Transport; Remish Kerkatta, Additional Secretary in School & Mass Education; Jyoti Kumar Lakra, Additional Secretary Food Supplies & Consumer Welfare and Alok Kumar Kar, Additional Secretary, S&ME department got promoted to Special Secretary rank.
Similarly, Chandramani Badanaik, Additional Commissioner, Additional Revisional Court, Bhubaneswar; lndramani Tripathy, Director, I≺ Braja Gopal Acharya; GM, Orissa State Road Transport Corporation (OSRTC); Jyotiranjan Pradhan, Bargarh Collector; Ashok Kumar Dash, Secretary, Odisha Public Service Commission (OPSC), Cuttack; Subrata Satapathy, FA, Board of Revenue, Cuttack; Biswanath Sahu, Additional Commissioner, Additional Revisional Court, Bhubaneswar; Trilochan Pradhan, Director of Inquiry in the Office of the Lokayukta and Rita Rani Mohapatra, Additional Secretary to Chief Minister have been promoted from SAG to Special Secretary Grade.
The Government has also promoted Manmath Kumar Pani (Additional Secretary in Agriculture & FE Department), Pradipta Kumar Sahani (MD OSIC), Biswajit Biswal (Additional Secretary WR Dept), Banani Mohanty (CDI in GA Dept), Susanta Kumar Das (Additional Director of Estates), Sitaram Patel
(Registrar, Sambalpur University), Kamal Lochan Mishra (Executive Director, OSDMA), Lalatendu Miishra (Boudh Collector), Jayanta Narayan Sarangi (Additional Secretary, Higher Education Dept), Sudarsan Parida (Director, RD), Satyanarayan Dash-2 (Additional Secretary, PR & DW Dept), Prabhat Kumar Bhoi (Additional Secretary, Water Resources Dept) and Raghumani Gamango (Additional Secretary, ST & SC Dev Dept). These officers now serve as Special Secretary to the Government.
Besides, Tusar Kanta Mohanty, Director, Land Records & Survey; Saroj Kumar Samal, Jharsuguda Collector; Prasanta Kumar Rath, Additional Secretary HE Dept; Manoj Kumar Mohanty-2, Additional Secretary, GA&PG Dept; Rajendra Mishra, Secretary, Odisha Real Estate Regulatory Authority and Dhenkanal Collector Bhumesh Chandra Behera also got promotional avenue today.
On June 9, soon after getting the approval of the State Cabinet, the State Government had restructured the OAS cadre by creating additional 220 posts. Now, the total OAS strength has been increased to 2123.
Perhaps, for the first time in history, the State Government has created new posts at OAS Group-A (Senior Branch) and above level.
The number of OAS Group-A (Senior Branch) posts has been increased from 330 to 385 while OAS (Super Time Scale) posts have been enhanced to 270 from 235.
Similarly, the OAS (Superior Administrative Grade) and OAS (Special Secretary) level posts have been increased by 90 and 40, respectively. With the creation of additional posts, the total strength of OAS (SAG) and OAS (SS) has been reached to 215 and 65, respectively.