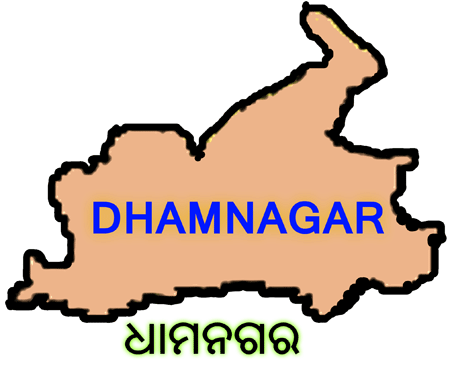 Dhamnagar: While the Governing BJD is optimistic to achieve the sixth consecutive by-poll wins since 2019, the regional party is facing a 'Problem of Plenty' with several aspirants lobbying for a ticket to cotest from Dhamnagar Assemebly segment of Odisha Legislati ve Assembly (OLA).

With about less than two years are left for the next general elections for the State Legislative Assembly in 2024, many leaders aspire to contest from Dgamnagar by-poll which is scheduled to be held on 3 November following demise of BJP's sitting Legislator Bishnu Charan Sethi on 19 September.

The Dhamnagar by-election is considered as politically significant as it may be the last election before the general elections for Lok sabha and State Legislative Assembly in Odisha scheduled to take place in 2024.

BJD headed by Naveen Patnaik has won all the five by-polls held so far. While BJD candidate Rita Sahu won the by-poll at Bijepur after Chief Minister resigned from the seat and retained his traditional Hinjili Assembly segment in 2019, the Governing BJD also won by-polls in Balasore (2020), Tirtol (2020), Pipili (2021) and Brajrajnagar (2022).

Significantly, the BJD succeeded to win a by-poll in Balasore, which was retained by BJP's Madan Mohan Dutta. The BJP's number in assembly came down to 22 from 23 in 2019.

Keeping in view the BJD's winning possibility in the back drop of Chief Minister Naveen Patnaik's popularity, many aspirants including Rajendra Das, who lost the elections from Mr.Sethi in Dhamnagar by 4,625 votes, are trying for the party ticket.
Mr.Das had been an MLA from Dhamnagar in 2009.

Other than Mr.Das, BJD's Bhadrak MP Manjulata Mondal's husband and ex-MLA of 2014, Muktikant Mondal, is also hopeful of getting the party ticket. "I am confident of getting party ticket but the final decision rests with the Chief Minister," he said.

Mr.Mondal claimed that he and his MP wife were looking after the welfare activities of Dhamnagar even as the Mr.Sethi was BJP MLA.

Apart from Rajendra Das and Muktikant Mondal, two strong contenders for the BJD ticket, a new face Sanjay Das and former Chairman of Dhamnagar Block Ashok Nayak are also hopeful of getting blessings of Mr.Patnaik.

Similarly, Congress which registered a better performance at Brajrajnagar by pushing the BJP to third place, was also facing candidate selection problem.

The Congress candidate from Dhamnagar in 2019, Bidyadhar Jena is hopeful of getting the party ticket while senior leader Ananta Prasad Sethy and his daughter Madhumita Sethy are also aspiring to become candidate.

Madhumita had unsuccessfully contested the Bhadrak Lok Sabha seat in 2019 general polls.
Ananta Sethy said the party high command will take a final call on the by-poll candidate for Dhamnagar segment. The party has formed a five member committee to select the candidate for the by-polls, said OPCC president sarat Pattnayak.

Late MLA's son Suryabansi Suraj, is likely to be the BJP's Dhamnagar candidate. BJP National President J P Nadda during his two-day visit to the state on September 30 had visited Bhadrak district and attended a memorial meeting of Mr.Sethi.
The BJP is hopeful that Suraj may retain his father's seat on sympathy wave.

BJD MLA Byomokesh Ray said the party has already started working in Dhamnagar. He is representing neighboring constituency Chandbali.