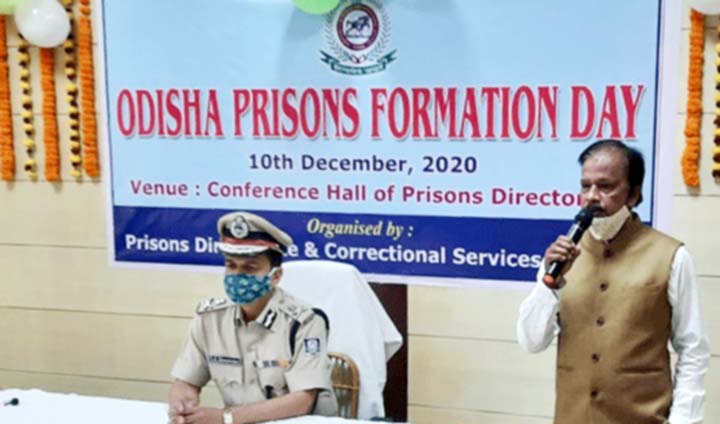 Bhubaneswar: Chief Minister, Naveen Patnaik an ardent upholder of Humanitarian Values was happy as Odisha is celebrating Prisons Formation Day for first time coinciding with International Human Rights Day (IHRD) on 10 December 2020.
After according approval for the organization of Prisons Formation Day coinciding with IHRD, Mr.Patnaik has directed that henceforth, it will be annual feature for all Prisons and Correctional Services of Odisha State to celebrate causes of Human Rights.
This will be done specially for prisoners within the ambit of guidelines prescribed by NHRC, various Courts etc.
As token of acknowledgement of performance of Prisons & Correctional Service staff, 70 Personnel were today appreciated by Prisons DGP SK Upadhyay.
A simple ceremony was held at State Prisons Directorate, Bhubaneswar attended by 9 Jailors, 5 Assistant Jailors/Sub Assistant Jailors, 3 Pharmacists/teachers, 7 Chief Warders, 38 Warders, 3 Correctional Services staff, 5 Officers/ men from Prisons Directorate.
Besides state level function, all 87 Jails organized various Quiz, Indoor games, jhoti competitions inside their Jails, observing COVID guidelines.
All staff committed themselves to spread cause of Human Rights of Under trial Prisoners/ Convicts within the purview of Rules, guidelines of Government.
All Jails are in the process of reform and modernization with infusion of new Technological tools/procedures like e-Mulakats, e-Prisons, ICJS, Video-Conferencing, CCTV, body worn cameras etc.