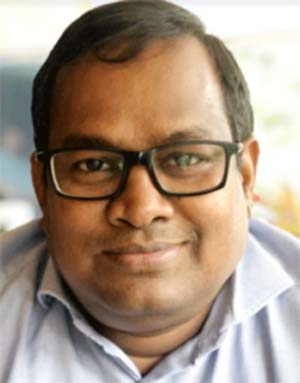 Bhubaneswar: Odisha will set up its first 100 Mega Watt Floating Solar Park at Rengali Reservoir as the Union Government has green signaled the proposed project.
Bishnupada Sethi, Chairman and Managing Director (CMD) Green Energy Development Corporation of Odisha Limited (GEDCOL) has received the sanction order of Ministry of New and Renewable Energy (MoMNRE) in this regard.
MNRE has sanctioned 100 MW Floating Solar Park under Solar Park Scheme, which will come up as a Joint Venture of GEDCOL and National Hydro Power Corporation (NHPC).
GEDCOL, the leading State PSU in the Renewable Energy Sector in Odisha and NHPC Limited, a leading Central PSU in the Power Sector signed a Memorandum of Understanding (MOU) on 20 July for "Development of Floating Solar Projects In Odisha".
The MOU has been signed by GR Das, Chief Executive Officer on behalf of GEDCOL and RK Jaiswal, Executive Director (RE) on behalf of NHPC.
After the MoU was signed, then GEDCOL applied for setting up of the Floating Solar Park to MoMNRE and accordingly the Union Government has sanctioned the Project.
MoMNRE has requested the GEDCOL to form Joint Venture Company (JVC) and prepare the Detailed Project Report (DPR) of the Solar Park at the earliest in accordance with the time lines of the Solar Park Scheme, said sources.
This Memorandum provided a framework under which GEDCOL and NHPC shall collaborate and cooperate to form a Joint Venture Company (JVC) to explore, identify, plan & develop techno-commercially feasible floating solar power projects of aggregate 500 MW capacity.
This was to done in a phased manner in various reservoirs in the State of Odisha in Joint Venture mode under Ultra Mega Renewable Energy Power Parks (UMREPPs) Scheme of Ministry of New & Renewable Energy, Government of India.
In States like Odisha, where availability of large & contiguous patches of non-forest, non-agricultural, barren lands suitable for land based solar projects are limited, Floating Solar Projects can be a game-changer. Floating Solar projects has an inherent advantage of conservation of land.
Other advantages include, decrease of temperature related losses due to cooling effect and reduction of water evaporation etc.
In fact earlier the feasibility study was undertaken on 12 water bodies namely, the hydro reservoirs of Rengali, Balimela, Upper Kolab, Indravati, Hirakud and the water irrigation reservoirs of Telengiri, Hariharjore, Mandira, Jambhira, Salandi, Sorada Ghai and Bhanjanagar (both part of the Rushikulya system) has come out with encouraging outcomes, said sources in knowledge of the development.
The work, carried out was undertaken under the "Clean Energy Cooperation with India" (CECI) framework, supported by the European Union. So there is lot of scope for such green energy projects in the State, officials say.
This will help the State in achieving the targets set under the Odisha Renewable Energy Policy, 2016 for setting up 2200 MW Solar and 550 MW Non-Solar Renewable projects by 2022.
Present Renewable Energy installed capacity in the State is 362 MW Solar and 77 MW Non-Solar. GRIDCO is further procuring 75 MW Solar and 150 MW Wind Power from outside.
The State requires another 2000 MW Solar capacity (1000 MW towards Solar RPO and 1000 MW for Non-Solar RPO converted to Solar RPO) to meet the RPO trajectory set by Ministry of New & Renewable Energy, said sources.