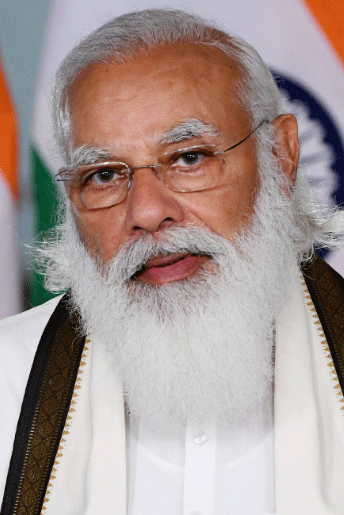 New Delhi: Prime Minister Narendra Modi has praised 'Nayak Sir' of Odisha of his dedicated role in providing training to youth those want to join army.
Speaking in 21st Episode of Mann Ki Baat on 28 February Prime Minister said "On MyGov app, Kamalakant ji has shared a media report which states something different."
PM said " There is a gentleman in Arakhuda in Odisha – Nayak Sir. Although his name is Silu Nayak, everyone addresses him as Nayak Sir".

"In reality he is a man on a mission! He imparts free training to the youth who want to join the army. The name of the organization of Nayak Sir is Mahaguru Battalion", said PM.
He also said that "the training touches upon all the aspects from physical fitness to interviews and writing to training. You will be surprised to know that the people this organization has trained, have secured their places in uniformed forces such as the Army, Navy, Air Force, CRPF and BSF".
PM said "By the way, you will also be amazed to know that Silu Nayak ji had himself tried to get recruited in Odisha Police but could not succeed. Despite this, on the basis of his own training, he has made many youth worthy of national service. Come! let us all wish Nayak Sir greater success for preparing more heroes for our country".
In fact Mr.Nayak has been training youths interested in joining the Army totally free of cost for last many years. He imparts physical fitness training and provides training on all other areas required to qualify the Written Examination and Viva Voce.
28 Years old Mr.Nayak belongs to Arakhuda under Naugaon Tahsil, has set up 'Mahaguru Battalion' in order to prepare the youths from the nearby villages to get themselves ready to join Army.
Fondly addressed as Nayak Sir, large number of youths are flocking to him as they are interested to join Army.
Records show he has already trained more than 300 youths and many of them have been recruited by the Armed Forces. Many are also joining Private Security Forces.
So in coming days Mahaguru Battalion will be scaling up its training drive as Nayak Sir has hogged limelight with Prime Minister Narendra Modi appreciating his efforts in the national forum, feels a senior official in the District Administration.