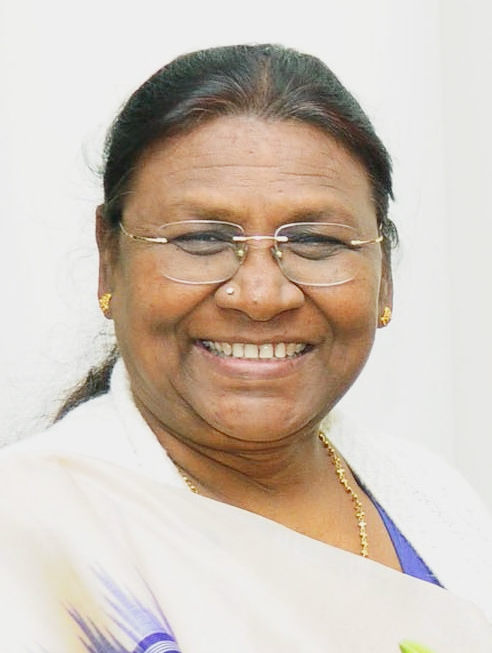 Bhubaneswar: President Droupadi Murmu is scheduled to arrive here in Odisha on 4 May in a three-day official visit to her home district Mayurbhanj.
During her stay in Mayurbhanj, she will attend a host of programmes including convocation of Maharaja Sriram Chandra Bhanja Deo University, Baripada and visit to Similipal Tiger Reserve (STR).
As per schedule, after arriving at Kalaikunda Airport in West Bengal in an IAF jet from Delhi, the President will board an IAF helicopter to Odisha and land at Badampahar helipad in Mayurbhanj district at around 10.15 am on 4 May.
Shrimati Murmu will first visit her in-laws' village Pahadpur, where she will lay a wreath at the statue of her husband late Shyam Charan Murmu and lay the foundation stones of a community centre at SLS Trust School to be built by NABARD and a skill development centre. She is likely to spend some time with the school students and villagers at her in-law's village.
Shrimati Murmu will also visit Brahma Kumari Centre, Hatbadra, Satapautia, where she will launch the Addiction Free Odisha campaign.  She is scheduled to attend some other programmes including inauguration of a 100 feet tall flag mast hoisting the national flag near Badabandha and will take rest at the inspection bungalow in Rairangpur, officials said.
On 5 May, she will go to her Rairangpur residence and will spend about 20 minutes in the holiday home. From there, the President will visit Pandit Raghunath Murmu's village Dandbosh and later to the Similipal Tiger Reserve (STR) and spend the night at Baripada.
For the visit of Murmu, STR will remain closed for visitors for two days (4-5 May). All the tourist spots inside the sanctuary including Barehipani waterfall and Chahala forest resort have been made ready for the President's visit.
On 6 May, she will reach Maharaja Sriram Chandra Bhanja Deo (MSCB) University, Baripada at around 10 am to deliver the convocation address. The President will leave the MSCB Varisty campus at 12.15 pm and fly back to Kalaikunda airport of West Bengal, from where she will return to Delhi.
In view of the maidan visit of the President to her hometown, tight security arrangements have been made by Odisha police. About 50 platoons of police force have been deployed at different locations, said a police official.
Himanshu Lal, Inspector General of Police (Eastern Range), said three-layer security arrangements have been made for the President's visit.