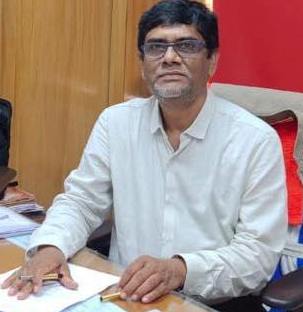 Bhubaneswar : In view of shortage of doctors in public healthcare facilities, the State Government has allowed pharmacists to prescribe drugs for some minor ailments.
The pharmacists have been allowed to dispense medicines f or treatment in minor ailments such as malaria, fever, upper respiratory infection, skin diseases (scabies and ringworm), helminthiasis, diarrhoea, APD, minor injuries without medicolegal cases (MLC), superficial burns without MLC and drainage of abscess.
"The pharmacists have been trained to provide drugs for very few minor ailments. In between, a lot of new approved drugs have been developed. So, after getting approval from the Drugs Controller, we have expanded the scope of the listed minor ailments, for which the appointed pharmacists can prescribe drugs, and that too, in the absence of a doctor," said Public Health Director, Bijay Mohapatra here Thursday.
The Health and Family Welfare Department has also issued an order in partial modification to its previous directive issued in 2003.
"Many hospitals with a lone doctor are managed by pharmacists in their absence. It is difficult to do so without any specific government order entrusting the pharmacists with the treatment of patients and the lists of ailments to be treated by them," it read.
The pharmacists can provide medicines for malaria, in accordance with the guidelines of the national vector-borne diseases control programme. For fever and URTI, they can prescribe paracetamol, azithromycin, cefixime, amoxicillin and ciprofloxacin, the order added. They can also treat diarrhoea, scabies and ringworm, among others.
They can dispense only government supply medicines under Niramaya and this is applicable to only single doctor hospitals.