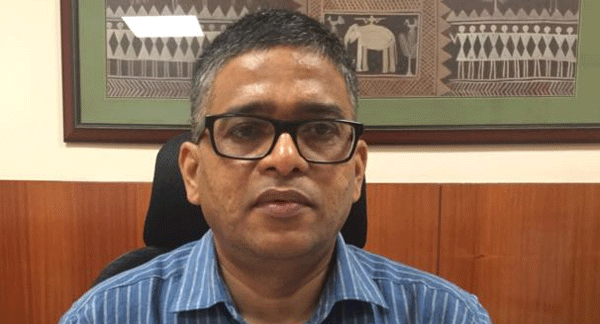 In view of the approaching festive and winter season, State Government has asked for adequate preparedness on COVID-19 Management.
While directing all District Collectors and Municipal Commissioners to fine tune the preparedness in their respective districts and urban areas, State Government has asked to gear up IEC Campaign on a mission mode to ensure following of COVID appropriate behaviour by all.
ACS Health & Family Welfare, Pradipta Kumar Mohapatra has issued advisory in this regard, pointing out the second wave in many western countries as well as surge of positive cases in Kerala after Onam festival.
Due to the upcoming festive season and present unlock situation, it is important to re-emphasize amongst the importance and significance of following the COVID appropriate behaviour.
While Department of Health and family Welfare has asked for timely intimating the people about their status of test results, it has asked to maintain level of tests as required during this festive season and to track and isolate any remnant case in the field.
Mr.Mohapatra has held detailed discussion with the District Collectors and Chief District Medical and Public Health Officers (CDM&PHO)s in this regard and to maintain the level of testing till the festive season is over.
While the number of active cases have also substantially reduced to below 20,000 as on date active case number stands at 19579.
Mr.Mohapatra reviewed the availability of Beds, ICUs and Ventilators, which present a comfortable position, officials say.
There are 12,516 beds in Covid Care Centres, only 1409 are occupied, out of 8000 beds are in Hospitals, 2927 are under occupation, out of 1519 ICU/HDU beds are available 899 are occupied. Out of 564 ventilators, 217 are being utilized.  
While 15,515 patients are on Home Isolation today which is 75 Percent, e Favipiravir tablets are being prescribed to the patients as per advise of RRTs.
The awareness drive for Favipiravir is well reflected in terms of improved patient compliance. Drug is distributed with adequate stock to 30 districts.
Nearly 2.40 Lakh Favipiravir tablets have been distributed among the patients. While 460 persons have completed Favipiravir treatment, 1900 are now availing treatment.
Recovery rate has consistently improved and stands at almost 93 Percent against the National average 88.81 Percent.
There is consistent decline in the number of positive cases from Khordha, Cuttack, which were Hot Spots.
While case fatality Rate (CFR) is 0.43 percent,  it is still one of the lowest in country amongst larger states.
However, Chief Minister Naveen Patnaik has appealed people not to be complacent over declining positive rate during the last fortnight and to avoid crowded places during the festive season, so the benefits of obeying social distancing norms.