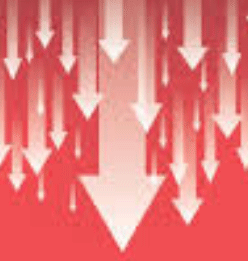 Odisha has another reason to be happy as the number of active cases dropped below 15,000 mark as more than 2,000 COVID-19 patients recovered from the disease on Tuesday. 
The total active case now stands at 14,502. Maximum number of 269 patients cured of the infection from Khurda district followed by 164 from Cuttack, 103 from Mayurbhanj, 102 from Sundargarh, 99 from Sonepur, 89 from Keonjhar, 86 from Bolangir, 79 from Bargarh, 75 from Jajapur, 73 from Angul, 73 from Nabarangpur, 72 from Balasore, 67 from Jagatsinghpur and 65 from Kalahandi. 
Similarly, 63 patients recovered from Nayagarh, 61 from Kendrapara, 53 from Sambalpur, 47 from Puri, 46 from Jharsuguda, 43 from Nuapada, 40 from Bhadrak, 38 from Dhenkanal, 30 from Koraput, 29 from Malkangiri, 27 from Kandhamal, 22 from Ganjam, 18 from Boudh, 15 from Deogarh, 7 from Rayagada and 55 from State Pool.
With this the number of covid cured patients in the state increased to 2,68,115 while the state's caseload mounted to 2.83,942 with 29 districts reporting 1247 more positive cases on Tuesday.
Similarly, the COVID-19 death toll also surged to 1272 with the state reporting as many as 13 fresh fatalities in the last 24 hours. 
The Health and Family Welfare department in its official twitter said: "Regret to inform the demise of thirteen covid positive patients while under treatment in hospitals."
Of the 13 fresh fatalities, four death reports come from Bhubaneswar in Khurda district followed by Nuapada (3) and two each from Keonjhar and Jharsuguda.
One each patient succumbed to the infection in the districts of Malkangiri and Sundergarh.
Ganjam district alone accounted for 227 deaths of the state's coronavirus toll of 1,272, followed by Khurda (219) and Cuttack (105).
This apart, 53 other COVID-19 positive patients have also died, but the government attributed the cause of their death to some other diseases, he said.
The state has thus far conducted over 43.85 lakh sample tests for COVID-19 including 30,303 on Monday.