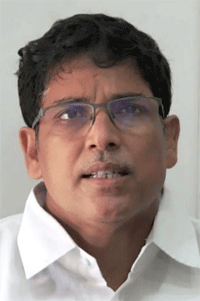 Bhubaneswar: The State Government has launched a web portal for online teaching of undergraduate (UG) courses of State public universities under the Rashtriya Uchchatar Shiksha Abhiyan (RUSA).
Higher Education Minister Arun Sahoo launched the portal: vtputkal.odisha.gov.in here on Thursday. The portal was developed by DDCE, Utkal University.
"For the time being, e-lecture on core papers of Physics, Chemistry, Zoology, Biology, Political Science, Odia, History, English, Psychology and Business Economics for the first and second semesters have been uploaded on the portal. More subjects will be included soon," Mr.Sahoo said.
Now e-Lectures of UG first and second semesters, exactly as per Model CBCS Syllabus, is available in 11 subjects (Commerce, 4 Science and 6 Humanities subjects). Gradually e-Lectures for other semesters and other subjects will be added to the portal.
Videos containing lectures of different subjects of Arts, Science and Commerce streams have been uploaded on the portal. Students can download the videos recorded by teachers of respective fields round-the-clock.
Due to Covid-19 outbreak, classroom teaching in all education institutions of Odisha has been suspended. In between the High Education Department has decided to conduct the final year-semester examination on online mode by August.

Therefore, the online tutorial will be helpful for the UG students, sources said.