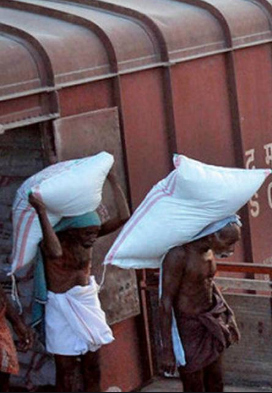 Bhubaneswar: Notwithstanding the assurance of the Union Government on comfortable fertilizer availability in the State during Kharif 2021, State Government is apprehensive about the smooth supply of as there is lack of availability of required infrastructure in the State.
Due to non-availability of proper infrastructure at existing rake points and non-provision of new rake points, supply of fertilizers and its distribution is likely to be affected and provision of insufficient Rake is posing a serious problem for the State, feel officials.
During Kharif and Rabi 2020-21 season, the fertilizer availability and distribution was affected and the State Government was forced to assist Institutional Agencies like Odisha Agro Industries Corporation (OAIC) and State Cooperative Marketing Federation (MARKFED), sources here said on Sunday.
The issues have already been conveyed to Department of Fertilizers (DoF) in the Ministry of Chemicals and Fertilizers which in consultation with manufacturers of various fertilizers has finalized the target indigenous production and the same is being monitored closely, the officials said.
To assess the preparedness for Kharif 2021 season, Union Secretary Fertilizer took a review meeting recently, said an official.
In Odisha the infrastructure needs to be developed in new rake points for smooth operation and facilitate better distribution of fertilizers.
Allocation of fertilizers for the month may be made including the quantity not lifted by the companies in the previous month.
The restrictions in booking for fertilizer movement need to be overviewed during the peak period– July to September– when urea demand is very high, pointed out a senior official of the Department of Agriculture and Farmers' Empowerment.
State Government has pointed out that the Union Government is needed to monitor closely the supply of urea over the allocation during peak season specially August and September.
And if there is delay in arrival of ships in case of allocation of imported urea, indigenous urea needs to be supplied, pointed out the senior officer.
The Union Secretary reviewed the availability scenario specifically with regard to Compound fertilizers.
The companies have been advised to continue the movement of fertilizers so as to achieve the desired level of pre-positioning before the peak phase of Kharif season.
The manufacturers and the importers have given an assurance with regard to achieving the target indigenous production and imports of fertilizers.
To bridge the gap between assessed requirement and indigenous production in case of urea, the imports are being planned timely and adequately.
In case of P&K fertilizers, the imports come under OGL (Open and General Licenses), wherein the fertilizer companies are free to import the quantities/raw material based on their commercial considerations.
It was also informed by fertilizers industries in the meeting that price of raw materials of P&K fertilizers have increased.
The Fertilizer Association of India (FAI) presented an analysis wherein it was highlighted that with the given level of inventory already placed in the States is sufficient to meet the requirement of next three months for various fertilizers.
The Government is closely monitoring availability and price of fertilizers in the interest of farmers, said the officials