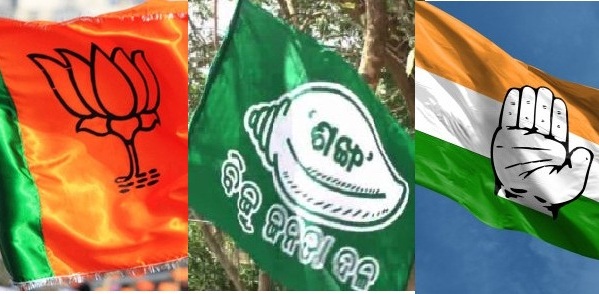 Bhubaneswar: With the issuance of gazette notification on Municipal Laws, political atmosphere in the State turned heat as all huddles clear for the delayed urban elections in the state.
The poll was delayed due to Orissa High court's order to limit the reservations within 50 per cent. Now, Administrators are managing the urban local bodies (ULBs).
Following pressure by various political parties and court's order, the State Government is readying to go for the urban polls, said Congress legislator Mohammed Moquim. "We welcome the decision. The reservation process should be carried out in a fair manner," he said.
Similarly, BJP General Secretary Prithviraj Harichandan said the State Government has been forced to go for the polls.  "The Government, under pressure, has taken this step and we will continue to pressurize the Government till the poll has not been conducted," he said.
On the other hand, BJD Lawmaker and Former Mayor of Bhubaneswar, Ananta Narayan Jena said the urban elections will be conducted as per process. Notification for the polls will be released after the delimitation and reservation exercises are over, he said.
Paving way for the delayed urban polls, the Law Department has issued gazette notification on Odisha Municipal Laws (Amendment) Act, 2021 to keep the overall reservation in the various urban local bodies (ULBs) up to 50 per cent.
Necessary amendments have been made to the Odisha Municipal Act, 1950 and the Odisha Municipal Corporation Act, 2003, Law, Urban and Panchayati Raj Minister Pratap Jena said.
Now, the maximum limit of reservation of seats has been kept at 50 per cent for scheduled castes, scheduled tribes and backward class citizens in all urban local bodies (ULBs) of the state, said the Minister.The government will first give priority to ST and SC population in the reservation and the remaining seats, if left, will be reserved for the backward class citizens with a maximum ceiling of 27 per cent, sources said.