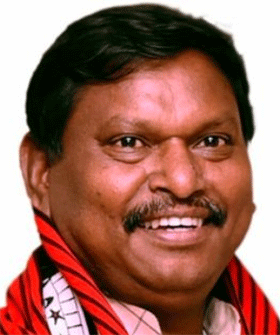 New Delhi: A delegation of BJD MPs on Tuesday met Union Tribal Affairs Minister Arjun Munda here and demanded inclusion of 160 communities of Odisha in ST list.
The delegation includes Amar Patnaik, Sasmit Patra, Sujeet Kumar, Chandrani Murmu, Sulata Deo, Niranjan Bishi, Manas Mangaraj, Achyut Samant and Mamata Mahant have submitted a memorandum to Munda on the issue.  
There are several- communities who have been recommended by the Government of Odisha for inclusion in the Scheduled Tribes (ST)List of Odisha; but have not been included in the ST list yet after many decades and these proposals are pending before the Ministry of Tribal Affairs, the MPs said.
Stating Odisha is the home to the largest number of Particularly Vulnerable Group Tribals (PVTGs) and large tribal population, the BJD MPs said the State Government has recommended the Centre for inclusion of 160 communities in the Scheduled Tribes (ST) list.
Chief Minister Naveen Patnaik has written letters several times to the Government of India on these issues and the Task Force under Ministry of Tribal Affairs had also recommended 9 proposals from Odisha as priority cases for inclusion in the ST list for Odisha in 2014. However, the same is yet to be notified in the Presidential Order, pointed out the MPs.
"We came across a media report this morning which has inaccurately mentioned that there haven't been any proposals from the Odisha Government for the inclusion of communities in the ST list in the past three years: It is our moral duty to inform you about the facts and truth," they said.
Urging the Union Minister to consider including these 160 proposals for inclusion into the ST list at the earliest, they said their inclusion will lead to significant empowerment and opportunities for these communities who have been deprived of the ST status and its benefits for the last 75 years since Indian independence.