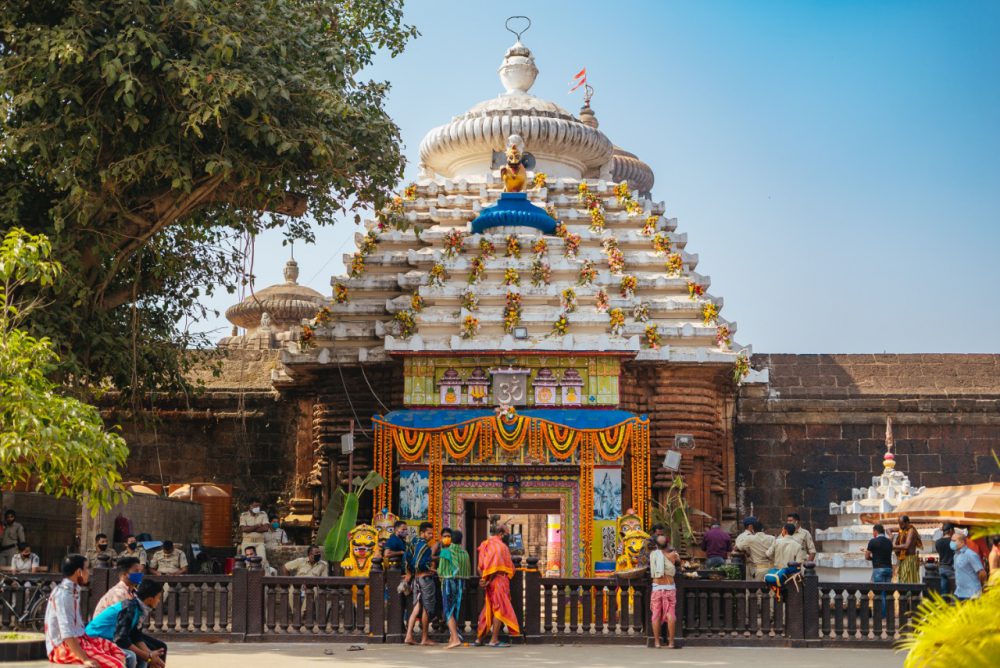 Bhubaneswar: In an aim to ensure proper management of Lingaraj Temple, the State Government has urged the Union Ministry of Home Affairs (MHA) to approve the Shri Lingaraj Temple Ordinance, 2020 drafted by the State.
Chief Secretary Suresh Chandra Mahapatra on Tuesday wrote a letter to the Home Secretary, MHA, Government of India for this purpose. Mahapatra has clarified all questions and objections raised by the Ministry of Culture and MHA on the Ordinance.
"I am to apprise that, the Ministry of Law and Justice, Legislative Department, Government of India and the Ministry of Rural Development, Department of Land Resources have 'No Objection' to the President giving instruction to the Governor for promulgating the Shri Lingaraj Temple Ordinance, 2020," Mahapatra said in his letter.
The concerned Ministries and Departments of the Government of India has already issued Office Memorandums giving approval for the Shri Lingaraj Temple Ordinance.
As regards clarifications on the comments of the Ministry of Culture, Government of India is concerned, the Chief Secretary said he has replied to all clause-wise queries.
Therefore, Mr.Mahapatra urged the Union Home Secretary to take appropriate steps in obtaining kind instruction of the President so as to enable the Odisha Governor to promulgate the Ordinance for smooth management of the Seva Puja Deity Shri Lingaraj Mahaprabhu.
In December 2020, the State Cabinet had approved the Ordinance to bring Lingaraj Temple, the largest temple in Bhubaneswar and 8 other associated temples, under the control of Lingaraj Temple Managing Committee, similar to the one for Jagannath Temple in Puri.
The Lingaraj temple is now covered under the Odisha Hindu Religious Endowment Act.
The Jagannath temple was the first temple in Odisha to have a special law enacted in 1955 after being under British control for a long time. The Ordinance provided an administrator, quite like the Jagannath temple and servitor system with hereditary rights.
However, MHA had objected to the Ordinance saying it feels the proposed law is outside the competence of the state legislature as it could conflict with the Ancient Monuments and Archaeological Sites and Remains Act, 1958 (AMASR Act).
As certain clauses of the ordinance seek to conserve and repair the temples or tanks, the Centre feels it will be in conflict with the Central act.
However, the State Government has now clarified all objections clause by clause, officials said.