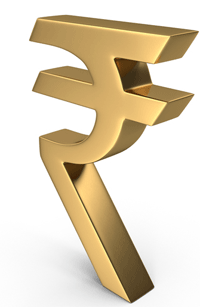 Bhubaneswar: Odisha Government has urged the Centre to explore the possibility for availing of Local Currency Loan in Indian Rupee instead of London Interbank Offer Rate (LIBOR).
The Multi-Lateral Development Assistance from World Bank and Asian Development Bank (ADB) is denominated in US Dollar and the interest rate is determined on the basis of LIBOR.
LIBOR is the Global Reference Rate for unsecured short-term borrowing in the interbank market. It acts as a benchmark for short-term interest rates.
External Assistance in respect of new projects signed on or after 1 April, 2005 is being passed on to the State Government on the same terms and conditions on which such assistance is received by Government of India.
Interestingly, it is pertinent to mention here that the Reference Rate of US Dollar in Indian Rupee was Rs.43.76 on 4 April, 2005, which has gone up to Rs.73.16 on 15 January, 2021.
This represents an appreciation of about 65 Percent over a period of 16 years.
This will enhance the interest payment and repayment liability of the Dollar Denominated Multi-Lateral Assistance availed by the State Government.
Besides these loans have a long repayment period ranging from 20-25 years during which the Reference Rate of US Dollar with respect to Indian Rupee may go up or go down.
Under this backdrop, the State Government has requested the Government of India to avail Multi-Lateral Assistance from World Bank and ADB in Local Currency so as to eliminate the Foreign Exchange fluctuation risk.
Sources said ADB has Local Currency Loan Products for both Public and Private Sector borrowers.
Secondly, World Bank has floated Bonds in Chinese Renminbi (CNY) and Indian Rupee to finance sustainable development projects in borrowing Members Countries.
While Odisha Government is going for massive loan support from World Bank and ADB for its developmental projects, the State Government is apprehensive about exchange rate fluctuation risk.
There is comprehensive advantage of Local Currency Loan over Dollar Denominated LIBOR based Loan.
So the Union Government has been urged by the State Government to look into the possibility for availing Local Currency Loan in order to ease pressure on the State Government, said sources.
Secondly, the State Government has also urged the Government of India to revise the Central Share of the Accelerated Irrigation Benefit Program (AIBP) Projects at realistic level.
In fact there are 08 Major and Medium Irrigation Projects, earlier funded under AIBP, which is now identified as Pradhan Mantri Krishi Sinchai Yojana(PMKSY).
Ministry of Water Resources (MoWR) have approved the Cost Estimate of these Projects as on 1 April, 2012 with 20 Percent Price Escalation for determination of Grant Component.
At 2016 Prices, the Revised Estimate of these 08 Projects identified for completion is much higher.
If this is taken into account, the State Government will have to bear 75 Percent of the Revised Cost including cost of establishment from State share instead of 40 Percent as envisaged in the Central Scheme.
Recently, Union Government has approved the cost estimate of these projects at 2016 prices for sanction of loan from Long Term Irrigation Fund(LITF).
However, Central Share of the projects are needed to be revised based on 2016 prices, urged the State Government.