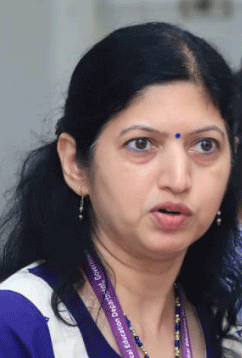 Bhubaneswar: In an aim to control rising road mishap cases, Transport and Commerce Principal Secretary Usha Padhee has urged DGP Sunil Bansal to take steps to enhance the performance of the highway patrol teams.
Writing a letter to the DGP on Monday, Shrimati Padhee said, as per the direction of the Supreme Court Committee on Road Safety and for reduction of road accidents and fatalities, Highway Patrol has been rolled out in five vulnerable stretches of roads in the State covering 36 mini stretches. For this purpose, Rs 10 crore have been provided to the State Police, she said.
The Twin City Police Commissioner in a review meeting held under the Chairmanship of Chief Secretary in December last had requested to provide Highway Patrol vehicles from the stretch from Manguli to Malipada.
Also, the DCP, Bhubaneswar has requested to provide three Highway Patrol vehicles for the stretches from Nakhara to Jayadev Vihar, Jayadev Vihar to Pitapalli and Hi-tech Square to Uttara Square, she pointed out.
It is a fact that the stretch from Khordha to Chandikhole on NH-16 is a highly vulnerable stretch. As per road accident data, 12% of road accident fatalities occurred in this stretch out of the total fatalities that occurred in the entire stretch under the National Highway Authority of India (NHAI).
In this context, three more Highway Patrol vehicles have been given under the jurisdiction of Commissionerate of Police out of the funds provided to State Police, Shrimati Padhee said.
As the stretches proposed by the DCP, Bhubaneswar are smaller in area, the deployment plan of Highway patrol vehicles may be modified to cover more areas especially in Cuttack district, she said.
The Government has decided to provide necessary training to the staff of Highway Patrol teams to enhance their capabilities.
As per crime branch data, a total of 6923 traffic -violations have been detected by the highway patrol teams during the month of March 2023.
On an average only 6.4 cases of traffic violations have been detected per day by each patrolling team, which is not at all satisfactory, she said.
From the report it is seen that six patrol teams have not detected even a single case of violation in the entire month while three teams have detected single digit violations in the entire month.
During April 2022 to March 2023, a total of 55,007 traffic violation cases were detected by the highway patrol teams.
Therefore, the Principal Secretary requested the DGP to instruct all the SPs/DCPs to personally monitor the performance of highway patrol teams and improve their performance.