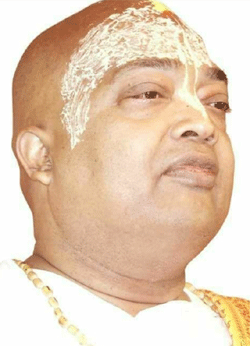 Bhubaneswar: The State Government has banned consumption of Ganja at Shiva shrines across the State. The Odia Language, Literature and Culture Department has directed all Collectors and SPs to implement the ban order.
Following a request made by priests of Anant Balia Trust, Culture Director Dillip Routray has asked all Collectors and Superintendents of Police to take necessary measures to stop the consumption of the contraband on Lord Shiva shrine premises across Odisha.
Balia Baba, the Head of Ananta Balia Trust, on April 13 had written to the Excise Department to ban use of ganja at this shrine. "Hundreds of devotees from across the state visit the Shiva shrine every day. However, an excessive use of ganja in the name of Lord Shiva is polluting the religious spirit of the place," he wrote.
"As per my perception, use of any kind of psychotropic substances should be banned in all places of worship. So, my department has issued the instructions to the Collectors and SPs," said State Excise and Culture Minister Aswini Patra.
If anyone violates the rule, legal action will be taken against him/her, Patra warned.
Welcoming the move, Padma Shri Baba Balia said, "We have written a letter to the Centre and Odisha government requesting a ban on ganja at Shiva shrines as consuming ganja is injurious to health. Thanks to the Odisha government for the move."
However, he said, there is a tradition to offer ganja or bhang to Lord Shiva in many shrines. So, bhang can be offered to the Lord Shiva at the shrine but should not be distributed among devotees for consumption, Baba Balia suggested.
While ganja is not offered to the deity at Lingaraj temple in Bhubaneswar, it is a century-old practice observed during 'Gharsana' ritual of Lord Shiva at Akhandalamani shrine in Bhadrak and the 'bhog' later offered to the devotees.