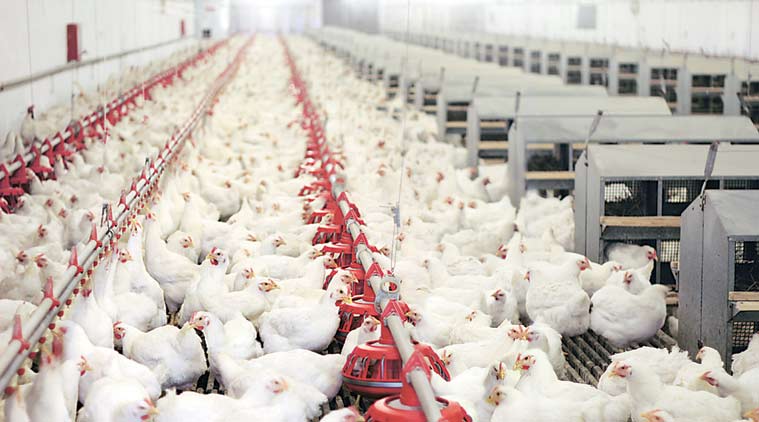 Bhubaneswar: While there are 3 Crore poultry birds in Odisha and every year the State is facing Avian Influenza(AI), setting up a Regional Disease Diagnostic Laboratory (RDDL) at Bhubaneswar is highly essential.
Justifying the case, Odisha Government has requested Ministry of Fisheries, Animal Husbandry and Dairying to set up a RDDL at Bhubaneswar for Avian Influenza (AI)Testing having BSL III Laboratory.
Since 2011-12, Odisha has faced 15 Avian Influenza Outbreaks and lakhs of Poultry Birds have been culled.
While there are nearly 3 Crore poultry birds, every year over 15 lakhs of migratory birds are visiting Odisha during winter months to Chilka Lake, Bhitarkanika and Hirakud Reservoir.
These migratory birds are the potential source of Avian Influenza, experts say.
And every year Odisha is sending lakhs of samples of poultry and avian samples in case of poultry mortality as well as routine surveillance to Regional Disease DiagnosticLaboratory, Kolkata and National Institute of High Security Animal Disease (NIHSAD) Bhopal for screening.
Testing at RDDL Kolkata and NIHSAD Bhopal is a time consuming process and more over these laboratories are facing difficulties in providing results as number of samples are increasing day by day, while capacities are limited.
While Odisha Government has successfully handled COVID-19 Pandemic and earning laurels from both Union Government and others has been providing livelihood support to the poultry farmers during the Pandemic.
However repeated occurrences of Avian Influenza in various parts of the country and in the State has emerged as a threat for Poultry Industry.
Prompt and timely diagnosis of disease is of supreme importance for early control and containment of the spread of virus to safe guard livelihoods of poultry farmers and other stakeholders.
While there are five RDDLs in the country, Odisha requires one RDDL, given its poultry population and repeated outbreak of Avian Influenza cases.
So establishment of RDDL with BSL III Laboratory for early diagnosis of disease and its control as well as containment in shortest possible time will go a long way in helping poultry farmers and industry in a big way through which the economy of the State in allied Sector could be safe guarded, pointed out a senior official in the Department of Fisheries and Animal Resources Development.
Most importantly there are sufficient number of qualified manpower available in Odisha who are testing Avian Influenza by using AI Virus antigen Rapid Detection Kits.
Under this backdrop a RDDL with BSL III Laboratory establishment is urgently required for the State, urged the Odisha Government in its request to the Center, said sources.